A fulfilled duty gives us a big motivational reinforcement to continue along the same path.
There are at least three basic areas of life where we find joy:
The satisfaction of a fulfilled duty, that pleasant sensation of well-being that comes when you have done your duty and you haven't put off your tasks till the next day.
The happiness that comes from doing good to others and the personal satisfaction of having done the right thing.
A professional success is a reason for joy, a good stimulus to keep developing in our work, with the firm resolution to be the best version of oneself. Some, but not all, can also enjoy working in our own vocation.
Theory of reinforcement
A central factor for controlling behavior is reinforcement. A reinforcement is any circumstance that immediately follows a response and increases the probability that you will repeat that response the next time.
Reinforcement affects action through objectives, expectations, and other cognitive processes, and certainly we get one of the greatest reinforcements in life every time we do our duty.
Researchers like Skinner, Hull and Locke, among others, have studied the impact of reinforcement on behavior. The modification of behavior, based on reinforcement, has its applications also in the context of personal life and fulfillment.
Incentive and motivation
The idea of a motivation that drives personal and social actions is common sense. Some researchers propose that the incentive effect can be specific on a particular motivational system.
Cognition is what people know about themselves and their environment. The cognitive system of each person involves their personal values, which are influenced by their physical and social surroundings, their physiological structure, and their needs and experiences.
The word "motivation" is derived from the Latin word movere, which means to move. We can define motivation as "the impulse that initiates, guides, and sustains behavior, until the desired goal or objective is reached."
That impulse to act can come from the environment (external stimulus) or can be caused by the individual's internal processes.
When our motivations are internal, that is, when they arise substantially from within us, we can say that we have the rudder of our boat in our hands.
For that reason, a fulfilled duty, which gives us a big motivational reinforcement to continue along the same path we are on, becomes our great source of motivation to continue in our daily effort to achieve the goals we have set for our life.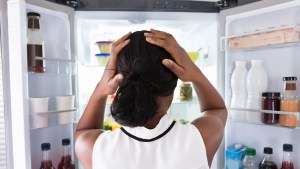 Read more:
Willpower won't always cut it — what you really need to make or break a habit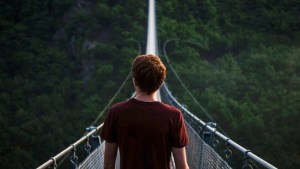 Read more:
The power of motivation to transform your life
This article was originally published in the Spanish edition of Aleteia and has been translated and/or adapted here for English speaking readers.