The response to his call for help shows how society unites to help those in need.
Can we remain indifferent to the misfortune of others? For Thomas Rougeron, a manager of a firm providing home services in the south of France, it's unthinkable. During the night of February 8, Tatiana, one of his employees since 2014, lost everything when her home was destroyed by fire. From one day to the next she found herself living in extreme stress with her partner and three children.
Not able to stand by and do nothing, her boss decided to come to the aid of this family by helping them get back on their feet, as reported by France 3 Occitanie. He launched an appeal for donations on Facebook with the following message: "We're appealing to your generosity. This same generosity that motivates our everyday acts of kindness, but also that which we all have deep down, inspiring us to help those in need at a critical moment in their life."
The manager's message was widely shared and generated a true sense of solidarity, with offers of furniture, children's toys, clothing, and electrical appliances. "We launched the appeal in a bucket of water and in return we received an ocean," explained Rougeron on France 3 Occitanie. A beautiful surprise for Tatiana, who "didn't think that we were still in a society where people were so united with so much empathy for others," she responded emotionally.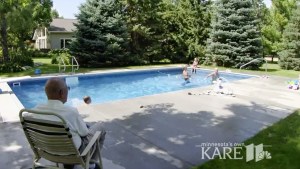 Read more:
94-year-old gives neighborhood kids an incredible gift after losing his wife