A look at how some big Catholic families live a full life on a tight budget.
We've all heard jokes about big Catholic families, but having more than the average 2.5 kids in your household doesn't always automatically mean you'll struggle financially. Just look at the Fatzinger family, who have been profiled in The Washington Post for their admirable frugality.
Husband and wife team Rob (a software tester) and Sam (a full-time homeschooling mother) Fatzinger are sending all 13 of their children to college and live debt-free — all the while calling one of the most expensive metro areas in the country their home. Plus, Rob, the family breadwinner, plans to retire early at age 62. That's impressive!
Everyone's circumstances are different and many big families, no matter how deal-savvy, struggle to make ends meet. So the Fatzingers offered some of their own great advice for creative, strategic, and philosophical ideas that can help your brood to live well on a budget. (Of course, these suggestions should be taken as inspiration rather than rule: every family has unique needs, and to say there is a blanket solution for everyone would be to over-simplify.)
Here are five surprising and actionable tips for raising a big family from the Fatzingers and others from big clans that we reached out to:
Put your children to work
Sam told The Washington Postthat all of her children get jobs as soon as they are old enough to handle the responsibility. Her daughter Barbara, 20, is a rising senior at the University of Maryland Baltimore and began babysitting at age 11. She later worked at an Italian ice shop. She used her own savings to buy a used car at 15 … before she was even old enough for her learner's permit.
Cheryl Long, who is the mother of 11 and lives in Indiana, also believes in having her children earn money.
"All of our children have various jobs from the time they are 13 or 14 years old," she says. "Babysitting, housecleaning, landscaping. Several work for a weaver and her husband. Another son is learning construction."
Long even takes her brood's responsibility one step further.
"When they begin earning money, we don't charge them rent, but they do become responsible for their own clothes and anything extra they desire, such as going out," she says.
Trawl Freecycle
The Fatzingers don't merely buy secondhand goods; they get things for free. That's in large part because they're "freecycle fans." The Freecycle Network is a grassroots website for communities nationwide. Anybody can list just about anything on the site, as long as it's free, making it available to others to claim and pick up. (There's some junk, but there's also a lot of great stuff.)
Start the kids in community college
Yes, a college education is expensive, but it can still be attainable. The Fatzinger plan involves beginning in community college, having the kids pay for college themselves, and graduating debt-free. This means applying for scholarships, working through college, living at home, and relying on savings from childhood and high school jobs. Each child is also fortunate to get a one-time gift of some college money from a grandparent (granted, not every family has those resources).
Think of "rich" as a feeling, not an income level
Rob's philosophy: "Spend money on what makes you truly happy and on what you enjoy. … The thing that people need to understand is that we don't feel deprived or poor. … We pick and choose carefully."
Rely on church and family friends
This one is perhaps the most important to mention. Regardless of Rob and Sam's ingenuity, they could not raise their family alone. They plan and they have their share of tricks, but they're not living on a desert island. The Fatzingers credit their friends and neighbors for lending or even giving them things they need. Sometimes things just show up on their doorstep. One church friend even gave them a used car and they received another used car from Sam's sister. It's not unusual for them to get smaller hand-me-downs and gift cards, either. They aren't looking for hand-outs; instead, they have the humility to graciously accept gifts when they know they can't quite make it on their own.
"I don't think my parents were ever embarrassed for the help, but it's not like they shouted it from the rooftops," says Carrie Wittmer, who grew up with three sisters in North Carolina. She recognizes her grandparents for handing down their cars and also being one of the reasons she graduated from college without loans to repay.
More clever tips
Always opt for high-quality goods. Consider them an investment that your children can use for years. When they outgrow something, chances are it will be a great match for a younger sibling.
Buy a large freezer and stock it full of food purchased or cooked in bulk. You'll actually have a place to put the things you buy on sale.
Start a home garden for seasonally fresh fruits, veggies, and herbs. Freeze extra produce when your garden is especially fruitful and enjoy the bounty of your green thumb year-round.
Check out local thrift and consignment shops for gently used clothing, books, toys, and homegoods. Keep an eye out for weekly or monthly specials, too. Bonus if the shop benefits a church or charity!
Sign up for library cards and take advantage of the books, CDs, DVDs, software, technology classes, and other free resources available at your local library.
Get creative and crafty with homemade items, such as Halloween and Christmas pageant costumes, and reuse them year to year (or at least for sibling after sibling.)
Keep and clean recyclables, like egg cartons and toilet paper rolls, for arts and crafts activities at home for low-cost fun. Get all of the kids involved or invite over friends and neighbors for art parties. All you need to buy are art supplies, such as glue and paint or markers, from the dollar store and some snacks.
Take advantage of inexpensive cultural activities at local museums, universities, and parks. Many of these institutions offer free public events and discounted family memberships.
Walk and take public transportation whenever you can. It's good exercise and great for the planet.
Do clothes swaps with other mothers in the neighborhood or throw clothes swaps for your kids. Teen girls may especially love this idea.
Do house swaps for family vacations. You can swap with friends who live in other places or look for house swaps online.
When you hit the drive-through, order meals for your kids, but not yourself. Often the portions are too big for children to eat without a little help.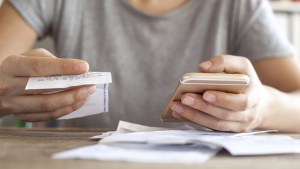 Read more:
Straight talk about family budgeting: Women share what works