A close look at the Bible and recent archaeological findings give us a clearer idea of how Jesus dressed and wore his hair.
As historian Joan Taylor notes in a post at the website The Conversation, our conception of what Jesus looked like is largely based on how he is depicted in art and in movies, and it may not be very accurate. While we tend to imagine him as he is pictured in da Vinci's TheLast Supper, with long brown hair, a beard, and wearing long robes with wide sleeves, he may have dressed a bit differently.
Using the Bible and recent archaeological findings, Taylor picked up on a few important details, which she examines at greater length in her recently published book, What Did Jesus Look Like?.
1. He wore a large woolen shawl with tassels.
From the Bible (Mark 6:56) we learn that Jesus wore a mantle, or large shawl with "edges" or tassels. Taylor notes that a mantle would be made of wool and "could be large or small, thick or fine, colored or natural, but for men there was a preference for undyed types."
2. He wore sandals.
In the Bible (Matthew 3:11; Mark 1:7, 6:9; John 1:27), we learn that Jesus wore sandals. Leather sandals found at Masada, in the Cave of Letters by the Dead Sea, give us a very clear idea of what they looked like.
3. He probably wore a very basic one-piece tunic that reached slightly below the knees.
Taylor tells us that we can surmise that Jesus did not wear a long tunic because in Mark 12:38 he speaks of men who wear long tunics as "wrongly receiving honor from people who are impressed by their fine attire, when in fact they unjustly devour widows' houses."
And in John 19:23-24, we learn that he wore a one-piece tunic, rather than the usual kind, made of two pieces. This was probably considered  a very humble way of dressing.
4. He probably had shorter hair, in keeping with the male norms of the time.
While we are accustomed to seeing art depicting Jesus wearing his hair long, he probably wore it a bit shorter, according to the style of the times. St. Paul wrote, "Does not nature itself teach you that if a man wears his hair long it is a disgrace to him? (1 Corinthians 11:14)." We can assume that even though St. Paul had never met Jesus in the flesh, he would have heard of descriptions of him.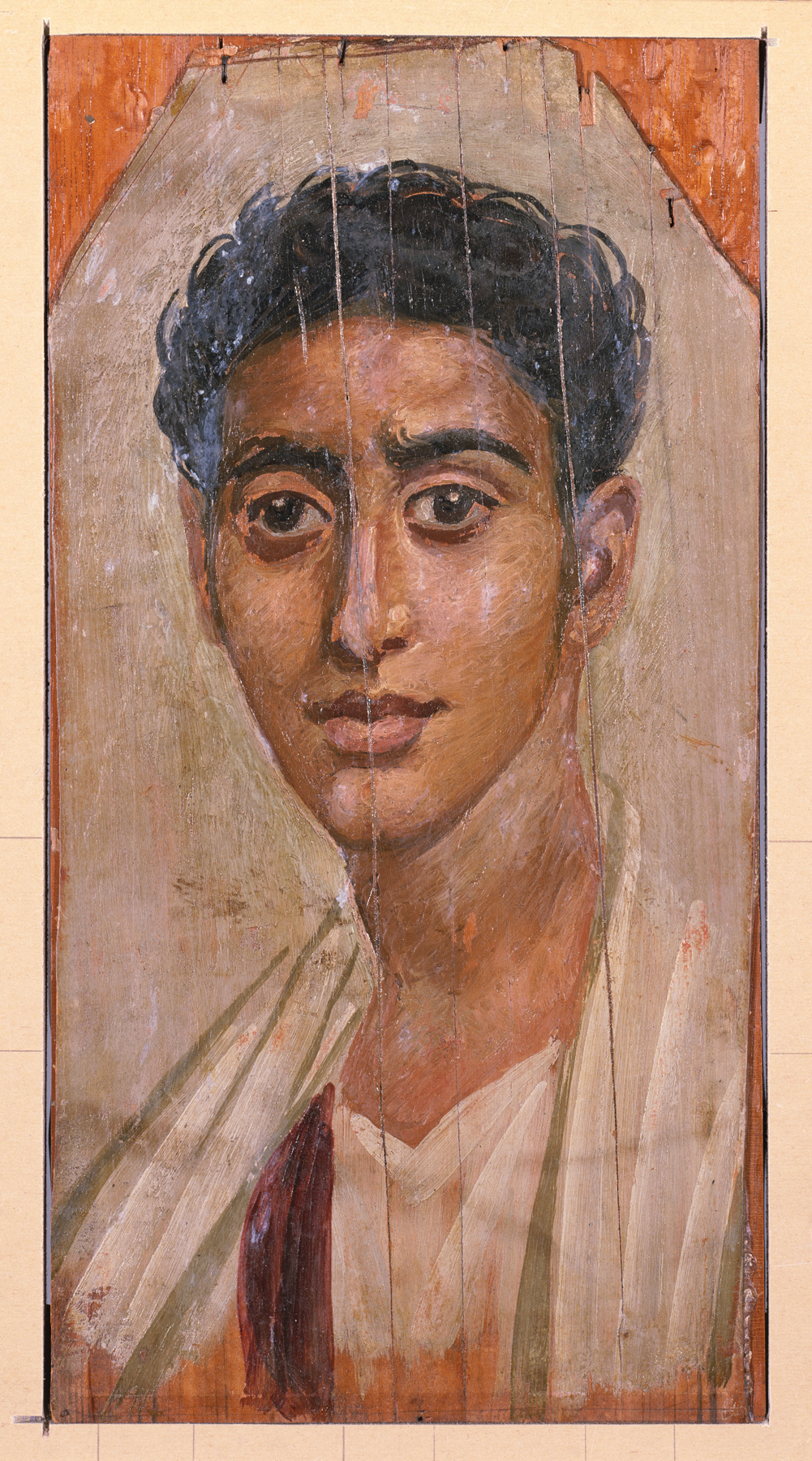 We are a participant in the Amazon Services LLC Associates Program, an affiliate advertising program designed to provide a means for us to earn fees by linking to Amazon.com and affiliated sites.