Gregorian University program opens this academic year.
The Center for the Protection of Minors at the Pontifical Gregorian University is launching a new master's degree program at the start of the 2018 academic year, the Vatican press office announced.
The Congregation for Catholic Education approved the new program, presented at an inauguration ceremony on February 9.
Starting the next school year, a new two-year master's degree program dedicated to the protection of minors will be set up at the Gregorian.
The Center for the Protection of Minors, created in 2012, already inaugurated a one-semester diploma program in this field.
For Father Hans Zollner, president of the Center, the multidisciplinary approach of this new training and its being taught full-time make it a "world first."
In his view, future graduates will contribute to making a "safer world" for young people. Students from around the world will become experts on the prevention of sexual abuse. The victims—children and adolescents—will be at the heart of this training's approach.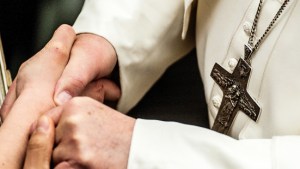 Read more:
Vatican spokesman: Francis meets with sex abuse victims several times a month