Gratitude is a rare quality that changes our lives in more ways than one.
"Gratitude is not only the greatest of the virtues, but the parent of all of the others."  (Marcus Tullius Cicero)
Expressing gratitude means acknowledging and welcoming all the good that comes to us, and sharing our appreciation of it. It's a habit anyone can form; we all have reasons to feel grateful many times throughout the day for the good things we have or that happen to us. If we make the effort to become aware of these things and express our gratitude daily (whether vocally or in writing, or mentally, or in prayer), it becomes a permanent state of mind.
When we say "thank you," we leave aside our complaints and lamentations; and when we focus on an attitude full of hope that all the best possibilities can come true in our lives, it strengthens our health.
Over the past two decades, there has been a substantial increase in the number of scientific studies published about gratitude.
"Saying thank you increases happiness, improves relationships, and even lowers your blood pressure and strengthens your heart." (Robert Emmons. University of California, Davis)
Benefits of being grateful
Gratitude makes you happier. When you are a grateful person, your mind focuses on what you have, and not on what you lack. That simple fact makes you a much happier person.
Thankfulness benefits both the giver and the receiver. Thankful people aren't just happier themselves; they also spread positivity to those around them by thanking them and by inspiring them to think about their own reasons for gratitude.
Gratitude strengthens relationships. The consequence of spreading positivity to other people is the strengthening of relationships; it makes other people want to be with you. Gratitude makes you an attractive person.
Gratitude helps you develop a positive attitude. When we are thankful, we develop a tendency to see the positive side of things, and we become more active and effective, thanks to our positive attitude.
It makes you aware of the world around you. Being grateful shows us a world that most people don't see. Life is a miracle that we can only see correctly when we look at it through the eyes of gratitude.
In short, gratitude:
Connects us to life
Contributes to happiness and optimism
Reduces dissatisfaction
Helps us to adapt to circumstances
Improves mental and physical health
Increases self-esteem, confidence, and security
Makes us more aware and helps us to live in the present
Improves our relationships, making them healthier
Focuses us on the positive things in life and on how they benefit us
The more you focus on gratitude, the more you will appreciate your life, and the happier you will be. A thankful attitude will also make you more conscious of the blessings you've received, and will keep you from taking them for granted. Remember: the happiest people aren't those who have the best of everything, but those who are thankful for what they have.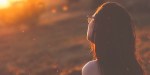 Read more:
Gratitude is happiness, doubled by wonder.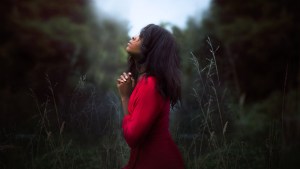 Read more:
6 Steps for making gratitude part of your daily life
This article was originally published in the Spanish edition of Aleteia and has been translated and adapted here for English-speaking readers.