"If you want to go to Heaven with me, you must ask forgiveness."
Need an idea for Lenten almsgiving?
Help us spread faith on the internet. Would you consider donating just $10, so we can continue creating free, uplifting content?
Make a Lenten donation here
I offered him chocolate, handed him an album about Freiburg and said: "If you want to go to Heaven with me, you must ask forgiveness." This is what Daniel Pittet, author of the book Father, I Forgive You (not yet available in English), says about a meeting with his rapist.
As a small boy, Daniel Pittet fell victim to a pedophile priest. The rapes lasted four years and there were about 200 of them. Despite this cruelty, he forgave his rapist already as an 11-year-old boy. Pope Francis himself wrote a preface to the book.
Read more:
READ: The Pope's preface to new book by sexual abuse victim
Marta Brzezińska-Waleszczyk: You live with the burden of being raped as a child.
Daniel Pittet: It's very hard. The problem is that if you want or have the opportunity to talk about it (with friends or a therapist), you simply cannot bring yourself to do so.
If I started to talk about it, it was only because I met an 8-year-old boy who admitted that he had been raped. When I asked him who had done it, he replied: Father Joel Allaz. This was the same priest who had abused me, too! I saw that I was not his only victim.
I am a believer, I have good contacts with the bishop's palace, so I contacted an attorney specializing in Canon Law. I said that I'd been raped many years before and that this person continues to victimize others. Had it not been for this boy, I probably would never have done it. There is no one in the world who would like to talk about it.
Why did you decide to talk about it in a book that has been translated into several languages? Were you not afraid? 
I would never have written this book; no one was really interested. I had a family and had six children. But Providence decided otherwise.
I met Pope Francis. I wanted him to write a preface to my book about monks. This was a small publication, nothing fancy, but I thought that if the pope wrote a foreword, it would reach a larger readership (laughter). Pope Francis made 2015 the year of consecrated life, and as a result, the book was translated into 15 languages, with 5 million copies printed (1.5 million of which made it to Poland during the World Youth Day).
When I visited Francis one more time to thank him for his support, he said, "Daniel, there are 4,000 people working in the Vatican. None of them would have written a book so quickly. Where do you get the strength from?"
"From the Holy Spirit, St. Joseph and St. Teresa of the Infant Jesus," I said.
The pope replied: "That is not enough. There must be something more."
Then I confessed that for four years I was repeatedly raped by a pedophile priest. He lay his head on my shoulder and wept in bitter tears. "If you write a book, I will write a preface to it," he promised.
You forgave your tormentor. Many people can't understand that — how it is even possible? 
Forgiveness in general is difficult. I am often asked about this. When someone asked me about it during a conference, a woman in the audience rose and said, "I came from Rwanda, I had five sons, and all were murdered before my very eyes. I have forgiven." This morning I visited the grave of Fr. [Jerzy] Popiełuszko [Ed note: Fr. Jerzy Popiełuszko was a Polish priest who, because of his association with the Solidarity movement, was murdered by agents of the then-government in 1984 in Poland. He was recognized as a martyr and was beatified in 2010.] A large picture of his mother hangs in the museum dedicated to this martyr-priest. What did she do? She immediately forgave her son's murderers. Why? Because she wanted to stand on both feet, to be free.
A person who is unable to forgive (like most people) will never stand upright and will never be free. I, as a practicing Christian, was helped by the grace of the Holy Spirit.
You forgave your rapist as a child!
I was 11 years old. I did not expect this at all. I was listening to Fr. Allaz preach; I saw people moved and in tears and thought, "This swine of a man speaks so beautifully about St. Mary now and in a few minutes, he will rape me." It dawned on me then and there: there must be two people within him – a good priest and a sick man. I forgave him thanks to grace. I have never regretted it.
My forgiveness today is the same as it was back then when I was 11. I understood that if I had not been raped and broken down, perhaps I could break others, too. I would not change my life; not one iota of it! I am free and stand on both feet.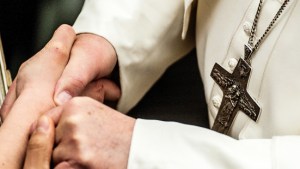 Read more:
Vatican spokesman: Francis meets with sex abuse victims several times a month
Forgiveness sets you free, but it does not erase your memory. Are you not bitter and angry when you think back to those days? 
The rapes lasted four years, and there were about 200 of them. Fr. Allaz took pornographic pictures of me. It is true that forgiveness is one thing and forgetting is another. I met with about a hundred victims of Fr. Allaz; seven of them took their lives. I am vulnerable and fragile, yet I bear witness on behalf of those who are unable to talk.
Most rapists are not members of the Church, and therefore I do not understand why the Church should not remove pedophiles from their ranks once and for all. In Switzerland, where I come from, this is a fresh thing. Special commissions have been around for only a short time. The general public has been well-informed, but hardly anyone reports anything. Why? It is excruciatingly hard to talk about it. People cannot bear the burden. What can I do in my life? I pray for pedophiles, I pray that they admit to their wrongdoing and stop it. This is very hard, though, as with any addictive sexual behavior.
Many people raped by pedophile priests not only lose their faith but actually become enemies of the Church. You have preserved your faith. How come? 
This is hard to understand for most people. There are organizations for victims of sexual abuse. A month ago, a worldwide federation was established. I contacted it. There is not a single Christian there, so they do not understand my book at all. They believe that the Church has paid me, because my message fits in with the pope's vision. After my book came out in many languages, I became recognizable, but I have no problem with it. This is good because I can give witness.
There is a greater problem with victims of sexual abuse when the abuser is a member of the family. Such people will not talk about their problems because they are afraid that the family would reject them again. The Church, in turn, does not reject the victims but takes care of them. There are two ways out: either the victims remain victimized or they turn a page and live on. I chose the latter option.
When you think that Fr. Alazz's fellow monks suspected him of pedophilia but turned a blind eye when he would lock himself with you in his cell, were you not furious? Or when the Church officials did little at the beginning to solve Fr. Allaz's problem, did you not have problems with your faith? 
Fr. Allaz was well aware of what he was doing. His confreres suspected it. Brother porter once broke the glass in the door crying out, "You are raping a child, stop it!" Fr. Joel, not bothering to stop what he was doing, replied, "Be quiet, or I'll get you kicked out of the order." What was he to do, then?
Let's take the situations of abuse in the family, for instance. Do you think that a girl abused by her father will tell her brother or mother about it? My siblings were abused, too, which I learned years later, by accident.
I am approached by many women abused by their uncles or grandfathers, uncertain whether they are fit for marriage! What does such a person think about sexuality? They are full of anxiety and think that it is something dirty.
I got married at the age of 37. When I met my future wife, I told her that I had been raped as a child. She asked if I myself was a rapist. I said that of course not, I wasn't. She asked me to go to a psychiatrist, which I did. I remember how afraid I was of the first sexual contact with my wife! I was afraid I would hurt her or do something wrong. This really breaks you for life.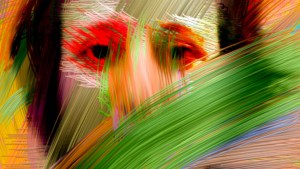 Read more:
Sexual abuse victim: "I am like a negative that was never fully developed"
Not only did you forgive the rapist, but also met him eye to eye. Was this difficult?
I did not want to meet with him. My psychiatrist tried to talk me out of it. Yet, on the other hand, I wanted him to talk in the book. When I read his text, I said to myself, "What a poor man! He is more miserable than I am!" I came to the monastery where he was staying. I looked at the monks, seeking my rapist. I remembered a large man weighing some 160 kg (353 lbs), and I saw a stooped, frail old man walking with the help of a walker. I did not recognize him at all!
I introduced myself. He did not recognize me, either. Later he studied my face intently. I offered him chocolate, handed him an album about Freiburg and said, "If you intend to go to Heaven with me, you must ask forgiveness. If you do it, we will meet in Heaven." He started to cry, I embraced him and left. It did not make an any impression on me. This was the grace I received.
How was your life affected by the sexual abuse you suffered in your childhood? Years of psychotherapy, hard work … Do you feel a bit like Job, who after his tests, trials, and tribulations nevertheless persisted in his faith? 
(Daniel smiles) I guess I can relate to Mary Magdalene better. I want to write a book about her! She was a prostitute and met Jesus. She accompanied Him for three years. When Jesus rose from the dead, he could appear to His Mother or disciples, but He chose her to be the first person to see Him after the Resurrection. Mary Magdalene can do so much for the afflicted, especially for victims of sexual abuse.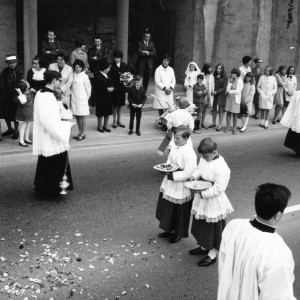 Launch the slideshow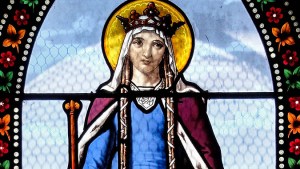 Read more:
St. Adelaide: This empress of the Holy Roman Empire is patroness of abuse victims
~
This interview is translated and adapted from Aleteia's Polish edition.