"Plogging" has become a thing. Are you in?
We women tend to multitask as a way of life, and let's be honest: sometimes we say we "don't have time" so we leave exercise out, although it's great for our health, not to mention our physique. But what if I told you that there is a new way of exercising that will also help you save the environment?
The new trend is called "plogging" and it started in Sweden. The term comes from combining "jogging" with the Swedish phrase "plocka upp," which means "to pick up litter." Plogging has become very popular thanks to social media, and yes, there are already people who do it, but the Scandinavians have made it a kind of trend that can benefits everybody.
It's pretty simple, really. Just put on your sneakers, grab a bag (better if it's a recyclable bag, of course), head out for a run, and pick up the trash you find along your way.
Once you get home, recycle what can be recycled and toss the rest in the trash.
Don't enjoy running or can't do it for health reasons? No problem! You can also do it while you walk, ride your bike, take your dog for a walk, or during any other fresh air activity.
You can also wear gloves or use anti-bacterial gel to protect yourself from possible bacteria; everything depends on the type of trash you are most likely to find.
The fact that you bend down or lean over to pick up litter while you do exercise is not only good for the ecosystem, but it also gives you a bit of interval training. Those mini moments of "rest" or "recovery" make you increase your cardiovascular resistance and burn more fat, because your metabolism stays higher than usual, burning energy even after your exercise is finished. It also works out your arms and legs more.
You can even get together with a few friends over the weekend and do a kind of competition to see who can pick up the most littler. Then head out to see a show or have lunch.
Take a look at your neighborhood and do your workouts where there's the most trash: a beach, a mountain, a park, etc. In this way, you'll not only be doing something good for your body and finances (since it's totally free), but also for the planet and your own neighborhood.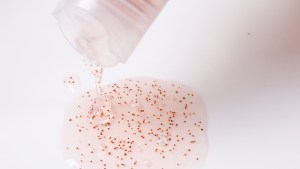 Read more:
8 Little changes that can help the environment (and your health) big time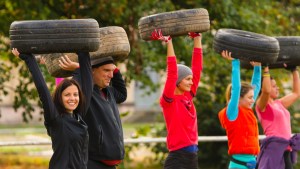 Read more:
Exercise averse? Here's how to fall in love with working out
Read more:
Jogging Spirituality
This article was originally published in the Spanish edition of Aleteia and has been translated and/or adapted here for English speaking readers.