Says this persecuted Christian and Boko Haram victim are "martyrs"
This weekend, Pope Francis met the family of a Christian woman imprisoned in Pakistan for "blasphemy," Asia Bibi, and a victim of Boko Haram in Nigeria, Rebecca Bitrus.
To the daughter of Asia Bibi, the pope said, "I often think of your mother and I pray for her."
He said that she and Bitrus are "martyrs."
Read more:
3 Types of martyrdom that lead to a heavenly reward
Asia Bibi has been imprisoned since 2009 in Pakistan because of the anti-blasphemy laws against Islam.
The imprisoned woman told her daughter "to kiss the pope on my behalf." As for Asia Bibi's husband, he asked the pontiff to "pray, united in Christ, for my wife and all persecuted Christians."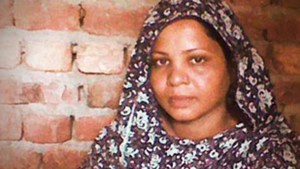 Read more:
Asia Bibi has spent more than 3,000 days in prison for blasphemy
The families of Asia Bibi and Rebecca Bitrus were invited to Rome in an event to pray for persecuted Christians.
The Colosseum was illuminated in red for the event to raise awareness of martyrdom still suffered by Christians in many parts of the world.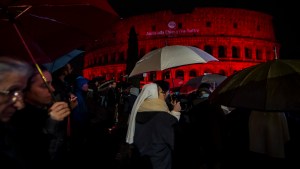 Read more:
The night the Colosseum was covered with the blood of martyrs