These prayers honor Jesus, truly present in the tabernacle of the church.
It is said that whenever St. Francis of Assisi or one of his followers passed by a church or even saw a church tower in the distance they would stop, kiss the ground and pray the following prayer.
We adore You, O Lord Jesus Christ, in this church and all the churches of the world, and we bless You, because by Your holy Cross You have redeemed the world.
This act of reverence was a simple acknowledgement of Jesus' Real Presence in the tabernacle of the church. Many others since then have imitated their gesture each time they pass a church, sometimes with a simple tip of the hat or bow of the head, a sign of the cross, or some other act of reverence.
Here are 10 prayers from the Church's treasury that can be prayed whenever we notice a Catholic church and want to give praise to God for the great mystery of his Eucharistic presence.
I adore Thee every moment, O living Bread of Heaven, Great Sacrament!Jesus, Heart of Mary, I pray Thee send Thy blessing on my soul.Holiest Jesu! loving Savior! I give Thee my heart.May all know, adore, and praise every moment, always, the most holy and divine Sacrament.Blessed and praised every moment be the most holy and divine Sacrament.Sweet Heart of my Jesus, make me love Thee ever more and more!O Sacrament most holy! O Sacrament divine! All praise and all thanksgiving be every moment Thine.Eucharistic Heart of Jesus, on fire with love of us, inflame our hearts with love of Thee.My God, and my all!May the Heart of Jesus in the most Blessed Sacrament be praised, adored, and loved with grateful affection, at every moment, in all the Tabernacles of the world, even to the end of time. Amen.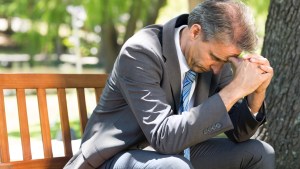 Read more:
10 Short and powerful prayers to pray during the day