Forty days is not short. Old habits and sins are hard to root out
Are you having a good and fruitful Lent? Growing daily in grace and holiness? Filled to the brim with love, emptied of all temptations to be irritable, agitated, annoyed, petty, quarrelsome or down right unpleasant?
If true for you, I have holy envy right now, because so far, I've botched Lent on a daily basis.
It isn't that I haven't fasted at all, but I haven't always fasted well, and sometimes, I've not fasted. It isn't that I don't listen to the Gospel, it's that I don't always let it settle into the heart and grow. It isn't that we haven't partaken of the sacraments, it's that we haven't always taken the sacraments out into the world as part of us.
Like the 5,000 who ate of Jesus' miracle, we went home afterwards thinking, "Now, wasn't that something!" without necessarily pondering what the something was.
God is always knocking on our hearts, always feeding us even if we don't realize fully what He's offering (which we don't most of the time). God always wants our hearts turned. Lent is a special season to recognize that this is and was and always has been His plan, to bring us to Him, and to let go of all the substitutes and distractions.
So if your Lent thus far has been less than what you hoped, here are some helpful ways to go deeper into your devotion to God, and be less frustrated even when you fail to resist temptation.
1) Run, don't walk to Confession. The whole goal of Lent is to grow in grace and this is the surest, swiftest means to "begin again."
2) Examine your Lenten resolution. What is it? Why is it? When and where do you break down in keeping it? Figure out your "triggers" for temptation.
3) Ask for help. Ask the saints, and perhaps ask your family or friends. Tell them of your Lenten fast, and ask them to help you, particularly if you have points in the day when fasting becomes difficult. (Morning if it's coffee, afternoon or evening for me and the sweets).
Read more:
How I pray the Rosary with my friends (the saints)
4) Pair your fast with a petition for someone and write it down. Write it down daily. Today, I am fasting from X for this person … because of whatever it is. It will help you to remember what you are doing and why you are doing it.
5) Reflect at the end of the day … talk to God about your fast, ask Him to show you how you can better love Him, better see Him, better hear him.
Read more:
The examination of conscience: easier than stepping on the scale each morning
Lastly, lather, rinse, repeat. Keep at it. Fasting is not easy. Forty days is not short. Old habits and sins are hard to root out and pull out of how we respond to ourselves, God, and the world.
It will take prayer and time and persistence. Take comfort in the reality that God wants this for us, the saints are rooting for us, and every moment is another opportunity to "begin again." Have a blessed Lent.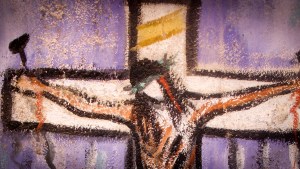 Read more:
Lent: A time to be broken?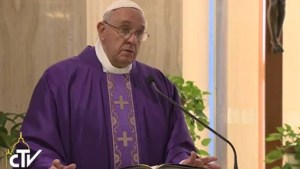 Read more:
Don't pretend to be virtuous, says pope