Their dedication to the study has allowed scientists to find crucial links to maintaining a healthy brain.
You can get Aleteia inspiration and news in your inbox. Our specially curated newsletter is sent each morning. The best part? It's free.
Sign up here
Thirty years ago, 600 nuns, all aged 75 years or over, embarked on a scientific study to help researchers learn more about the aging process — in particular, Alzheimer's. The sisters are members of the School Sisters of Notre Dame, Mankato, Minnesota, originally founded in 1865 as a teaching order is whose mission is to "pray, learn, and educate," so in donating their brains in the name of science, the religious believed they could continue to serve, even in death.
With an aging population there are more and more cases of Alzheimer's reported, with over 44 million sufferers worldwide, and still no cure. So scientists looked to the sample of nuns because their similar lifestyle — food consumption, being unmarried, similar backgrounds — would make them the perfect participants, allowing significant comparisons and conclusions to be drawn.
In the video from CNN, Dr Sanjay Gupta talks with Sister Rita Schwalbe about the experiment. She shared that when the nuns were asked to participate they were more than willing, with one nun pointing out: "What good is it going to do me when my brain is 6 feet under?"
By examining the brains of the 600 sisters, the scientists found physical differences in the brains of those with dementia and those with a healthy brain. However, the order was also able to help the study even further thanks to a single task: when entering the order each nun had to write a biography, and this was continued throughout her life.
Interestingly, scientists could extrapolate from these personal essays a correlation between "grammatical complexity and idea density" and dementia. The more sophisticated the grammar and ideas, the less likely the nun was to develop dementia. The findings could prove vital for our long-term mental health: as Sr. Schwalbe mentions, simple actions like encouraging children to enrich their vocabulary could play a key part in their future quality of life.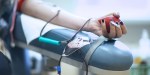 Read more:
"Young blood" may help those with Alzheimer's disease