An exorcist from Sicily recounts the case of Maria, tormented by Satan for 5 years
The devil exists; Fr. Benigno has encountered him often, has fought against him, and in the name of Christ and with the help of the Church, has won. Maria, a wife and mother of three children, an employee of a local business, has also met the devil: for five years, he tormented her soul and wounded her body.
Fr. Benigno, a member of the Franciscan Friars Minor of the Renewal, an exorcist, and a formator of exorcists in Sicily for the Sicilian Episcopal Conference, told Aleteia about Maria.
"Among all of the cases of liberation that I have seen in my 18 years of exorcisms, it's one of the ones that has touched me most deeply; I presented it this year during the meeting for study and comparison among Sicilian exorcists," he explains.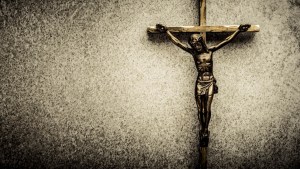 Read more:
How to contact an (actual) exorcist
"Although she was possessed, Maria was constantly at our little church, in the little town of Sant'Isidoro in Palermo. It was terrible to hear the devil speaking through her during the liturgies: she cursed those in attendance and the priest who presided over the Mass, she interfered during the homily, and in the presence of Jesus in the Eucharist, she would shout that it should be kept far away from her. At the most turbulent moments," the friar says, "she was moved to a room off to the side, but her curses reached the ears of those who were praying. And her heart was full of profound and unjustified hatred towards her husband and her children."
To this suffering of her spirit was added the misery of her body. "The pain that she suffered—physically as well—was incredible, above all during the exorcisms: she felt terrible pangs, as if she were being stabbed throughout her whole body. She contorted, she suffered atrociously. Often, her abdomen became very distended."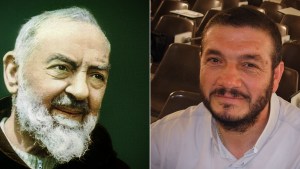 Read more:
"Padre Pio is often with me during exorcisms, and the devil fears him"