Notes that Fatima visionaries Jacinta and Francisco, aged 9 and 10, are the Church's youngest saints
Cardinal Angelo Amato, prefect of the Vatican Congregation for Saints' Causes, prefaced a book on young saints and blesseds, and gave an interview to Avvenire, the publication of the Italian bishops, published this week. "Holiness is not reserved for a particular stage of life," he explains in that conversation.
Martyrdom and holiness "are ageless," says the cardinal. Thus, for example, the Church has always venerated the martyrdom of the Holy Innocents, and Saint Agnes, who was martyred at the beginning of the 4th century at the age of 12.
Read more:
How many Holy Innocents were killed by King Herod?
Moreover, "youthful holiness is not reserved only for martyrs," Cardinal Amato continues. Sts. Francis and Jacinta Marto, two of the visionaries of Fatima, Portugal, who died at 10 and 9 years of age respectively, were recognized for "their truly heroic testimony of the virtues of faith, hope and charity." Canonized in 2017 by Pope Francis, these are the youngest non-martyr saints.
These canonizations thus bear witness that age is "not an obstacle to perfection and holiness." According to the cardinal, this is "good news for all," especially as we approach the October synod on youth and vocational discernment. For without this testimony, he argues, Christianity would be "reduced to a simple and sterile human ideology."


Read more:
The miracle that led to the canonization of Fatima's Jacinta and Francisco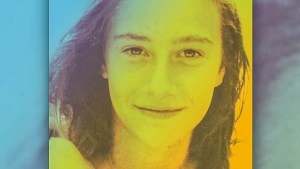 Read more:
Meet Chiara Badano, an average teenager who loved to play tennis and listen to pop music