Making it like grandma
Saying that something is made by a person of an older generation is shorthand for saying it's done right — labored over for hours and often made by hand. This can be true of the Nonna in an Italian household who makes the best pasta in the family or is the only one entrusted to make the mozzarella cheese. In Hawaii, families look to the grandmothers to make the best leis — those deemed fitting for weddings and other special occasions.
Instead of simply resting on your laurels while watching those older than you, ask for a lesson. There's no time like the present to start learning so important traditions are kept alive and lasting memories are made.
Being thoughtful about food
Food is intrinsic to a meaningful life, no matter what our age. In Korea, it's a sign of respect to accept any food or drink an elder passes to you with both hands. It's also considered rude to start eating before the eldest male at the table has begun. In China, food is always presented to elders first.
Certain cultures also believe specific foods are only for aged members. The Aboriginal people of Australia believe wildcat and kangaroo are to be reserved for elders and will cause physical harm if eaten by younger members of the community.
While you probably don't want to cook kangaroo anytime soon, it's not hard to become more thoughtful about your own food and meal times. Maybe it's as simple as revisiting family mealtime etiquette, asking the eldest person at the table to say grace, or having everyone share something that happened during the day. Or perhaps you might channel your childhood food memories and prepare a dish you haven't had in ages, to pass down your own food traditions and stories.
Paying tribute
In many countries, such as India, specific titles are bestowed to elders to show deference and respect. The honorific Hindi suffix "-ji" is added to names to connote an appreciation of their place in society. Similar honorifics can be found in Africa and many Asian and southeast Asian countries.
In Japan, there's an annual holiday in September called "Respect for the Aged Day." It's traditional for children and grandchildren to spend this day with their grandparents and to share a special meal.
In the Philippines, elders are honored with a symbolic gesture called the mano po. The younger person takes the hand of the older person and touches the back of the older person's hand to the younger person's forehead. Based on the Catholic Church's custom of parents blessing their children, the mano po is a respectful request for the elder's blessing.
Honoring people only takes a moment. If you are rushed and trying to get somewhere, consider brightening someone's day by taking the time to smile or hold a door. A handwritten note could bring great joy to an older neighbor or a former teacher letting them know you're thinking about them.
Get up and grow
We choose our mindset when we wake up each and every day. We can tune into the "channel" that too often gets caught up in weight-loss infomercials and talk of covering our gray hairs, or we can tune into the wisdom and attitudes that, for millennia, have made aging a meaningful and beautiful process. In doing so, we can appreciate those who've paved the way for us and open up to the joy that awaits as we write the next chapter of our lives.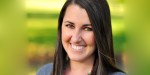 Read more:
Does our "anti-aging" mentality betray other women?