God, and time, might just replace your fleeting motivations with something better.
He feels the slightest twinge, the littlest ache, he sees the doctor. An older man I know goes to the doctor all the freaking time. But he's not a hypochondriac. He hates going to the doctor only slightly less than he hates stepping on Legos. His wife has stage four cancer. Because she's so sick, he's got to stay healthy.
So far, the doctor's always said versions of "You're getting older." (She's polite enough to say "older" and not just "old.") She's told him to eat more fiber, take vitamin D, exercise more, get the flu shot, eat fewer hamburgers and fries, and remember that beer has lots of carbs. He leaves her office confident that he can keep taking care of his wife, but also with a list of things to do.
It's a Lenten life that he leads. In Lent, we get ourselves checked out when we don't want to. We follow the authority's orders when we'd rather not. We focus on getting better when we're happy with ourselves the way we are. And we do it for someone else.
The Lenten life
That's a lot more important than I realized when I was younger. The Christian disciplines came to me a great gift when I discovered them in my early 20s. My first Christian experiences came among people who thought you just love God and things just happen. Anything else, like all that stuff Catholics did, that was "works righteousness." Some of them were lovely, Godly people, so apparently sometimes it works like that. It didn't for me (and it didn't for many in those circles).
After a few years as an Episcopalian, I started observing Ash Wednesday and Lent, with the thrill of someone who'd discovered the magic diet. The Christianity I'd known emphasized feelings and I didn't really feel those feelings. But now, with the Lenten disciplines, I could do something. I had the map I needed to get where I wanted to go.
Where I wanted to go was being a better and a holier person. The Lenten disciplines were taught to me as something personal, as a way of working out my own salvation with fear and trembling, as directing my life to Heaven and not to Hell. Maybe I missed something, being young and badly instructed in the Faith, but I'm sure that the dominant teaching I got was individualistic.
You fast to get holier. You give up something for Lent to wean you away from worldly attachments. You read your Bible to know more about God. You pray more to know Him better. All necessary, but also all about me. Me and God, true, but me and God. Lent was about avoiding Hell and getting to Heaven.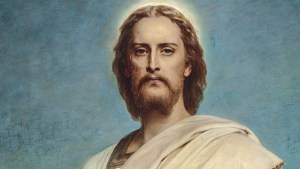 Read more:
Why you shouldn't be aiming for a successful Lent