If you think you can beat him in his own tricks, you'll be devastated to learn how wrong you are.
"You can't play cards with the devil!" So said an elderly Jesuit to me, who was quoting an elderly Jesuit before him. What does that saying mean, and how does it pertain to us as we make our way through Lent?
It means that we can't make a deal with Satan. We can't allow Satan, whom St. Ignatius Loyola called "the enemy of our human nature" to gain a foothold in our lives. The illusion propagated by our culture (and by Satan himself) is that we can cut a deal with Satan—we can get goodies, treats and benefits from him, and then not pay a most terrible price. In other words, we can invite Satan in and expect him to be a well-behaved guest in our soul. We can "play cards with the devil," and expect to survive, even to win.
Of course, this is a monstrous fantasy. Satan has been playing this game since the time of Adam and Eve in the Garden of Eden. He said to them as he says to us: "God doesn't understand you—but I do." That is to say, God doesn't have the best for us, but we can get the good stuff—the stuff we really want, need and deserve—if only we make a deal with the devil, if only we play the game of negotiating with temptation.
Last week, I began our series of reflections on poetry for Lent with the observation that Lent is a time for us to be broken, that is, the shell of our hardheartedness must be broken so that we may come to know and love Christ crucified. (See here.) This week, let's look at a poignant and powerful poem by Portia Nelson. It is a favorite among those who are wrestling with addictions. Among those who have achieved sobriety, they say that this poem illustrates that there can be no compromise with temptations, no pseudo-rationalizations or excuses for a destructive habit of "playing cards with the devil."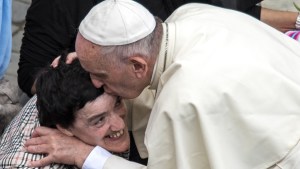 Read more:
Pope: Bullying is the work of Satan, who has no compassion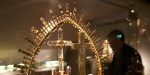 Read more:
How a parish helped to free a woman from the devil