It's not "all in your head," so be sure not to overlook symptoms that deserve to be checked out.
In a heartbreaking piece for Vogue, actress Lena Dunham details her harrowing battle with severe endometriosis (among other issues), which led to the untimely removal of her uterus at the very young age of 31. Although no one but Dunham and her doctors know the full details of her story, it's  a cautionary reminder for all women to take our reproductive health seriously, and to look out for early warning signs in the hopes of avoiding devastating issues later on.
For too long, women have been sold the lie that their real reproductive issues are "emotional" in nature, "all in their heads," or simply part of "being a woman." It's no wonder that women too often wait to seek out the advice of their doctors when faced with reproductive issues, especially when it can still be difficult for us to get medical professionals to acknowledge our very real pain. It also doesn't help that so many women are put on hormonal birth control for nearly every reproductive complication, as birth control never treats diseases like endometriosis, but rather masks the symptoms caused by the disease.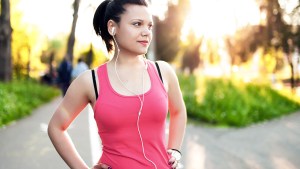 Read more:
If you're a woman, here's how you should be working out
So, if you're a woman who suspects that something may not be quite right with your reproductive health, be an advocate for your own well-being today and don't be afraid to talk to your doctor about your concerns. Here are five warning signs that may seem innocuous, but could be an early indication that something isn't quite right:
Bloating
Bloating is a problem that we all have from time to time – and, especially for women, around that time of the month, right? Perhaps that's why an alarming new study found that most women wouldn't consider going to the doctor when faced with bloating, but would make dietary changes instead. This is hugely concerning, because as it turns out, persistent and extreme bloating can be one of the signs of the early stages of ovarian cancer. According to the American Cancer Society, if you are experiencing irregular, persistent bloating, and especially if it's accompanied by other symptoms like pelvic and/or abdominal pain and feeling full quickly, you should definitely talk to your doctor about the possibility of ovarian cancer.
Spotting between periods
Many women brush off intermittent spotting in between their periods as something normal, and sometimes it can definitely be just that. But if you're routinely noticing spotting in between periods, it could be an early sign of cervical cancer. Cervical cancer is known as one of the most preventable cancers that a woman can get, and it is highly treatable if doctors can catch it in its early stages. However, cervical cancer is also highly deadly in the later stages – when it is too often caught. If spotting is new, unusual, and/or persistent for you, make sure you tell your doctor about it.
Anxiety
We all feel a little anxious from time to time, right? But if you find your anxiety is new or worsening, it could actually be a warning sign for endometriosis. A recent study published in the journal Biology of Reproduction actually found changes in the brains of mice affected with endometriosis; researchers think that this is perhaps why increased pain sensitivity, depression, and anxiety are often associated with endometriosis. If left untreated, endometriosis is associated with infertility and increased risk of miscarriage, and scar tissue left by endometrial lesions can even change the shape and/or function of reproductive organs and structures. It is notoriously difficult to diagnose, but if you suspect you may have endometriosis, talk to your doctor, and perhaps seek out the help of a Natural Procreative Technology trained physician, too.
Back or leg pain
Back pain is one of the most common complaints that doctors hear from their patients, but sometimes it can signal a deeper problem than just bad posture or heavy lifting. For women, new or worsening back pain can be a symptom of an ovarian cyst that has grown large enough to be placing pressure on spinal nerves in the pelvis. Most ovarian cysts are benign, but if they grow large enough, they can cause annoying or painful symptoms, and be at risk of rupturing. Most ruptures are relatively normal, painless, and will go unnoticed, but a rupture accompanied by large amounts of pain and blood-loss can be life-threatening. If you suspect you may have an ovarian cyst, it's a good idea to bring it up with your doctor to determine whether or not it is benign.
Low libido
It's probably an intuitive fact to most women that female libido is complex and multi-faceted, and that can be affected by a whole host of emotional and physical factors. Normal life and relationship changes can certainly affect how quickly or often you can "get in the mood," but if you have new or persistently low libido and can't seem to pinpoint why, it could be a sign of hypothyroidism. If low libido has become an issue for you – and especially if it is accompanied by other common symptoms of an underactive thyroid –  it might be a good idea to talk to your doctor about getting your thyroid levels checked.
It's important to note that many of these issues may be entirely normal or indicate problems not related to reproductive health, but if you suspect that something could be wrong, it never hurts to bring it up with your doctor.
Read more:
What is the ideal diet when you're going through menopause?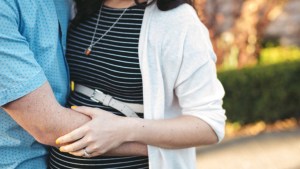 Read more:
Considering Natural Family Planning? A doctor answers 6 big questions