The list may surprise you.
While Catholics are instructed to abstain from meat on Fridays during Lent, it doesn't mean fish is the only option. In fact, there are many different aquatic animals and foods derived from animals that are allowed.
In Latin the word used to describe what kind of "meat" is not permitted on Fridays is carnis, and specifically relates to "animal flesh." This has left the door open to many other creatures that do not fall under this strict definition.
The USCCB gives a more complete explanation of what constitutes "meat."
Abstinence laws consider that meat comes only from animals such as chickens, cows, sheep or pigs — all of which live on land. Birds are also considered meat. Abstinence does not include meat juices and liquid foods made from meat. Thus, such foods as chicken broth, consomme, soups cooked or flavored with meat, meat gravies or sauces, as well as seasonings or condiments made from animal fat are technically not forbidden. However, moral theologians have traditionally taught that we should abstain from all animal-derived products (except foods such as gelatin, butter, cheese and eggs, which do not have any meat taste). Fish are a different category of animal. Salt and freshwater species of fish, amphibians, reptiles (cold-blooded animals), and shellfish are permitted.
What this means is that animals such as alligator, beaver, turtle and frogs are permitted during Lent.
A popular Lenten dish in South America is the capybara, and according to tradition, "Padre Sojo, a famous Venezuelan priest, is held by one zoological text to have gone to Italy at the end of the 18th century and obtained a papal bull approving the capybara for Lenten dining because of its amphibious habits."
Nevertheless, the Church instructs its faithful to observe the "spirit of the law" and not to engage in excessive celebration on a day that remembers the supreme sacrifice of Jesus Christ on the cross.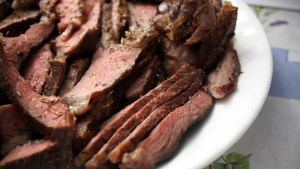 Read more:
Why Catholics don't eat meat on Fridays during Lent