Yep, it's naked
Apparently MGM art director Cedric Gibbons was given the honor of designing the statuette in 1928, and he asked legendary Mexican film actor, writer and director Emilio Fernández to pose nude for it. (Gibbons put a sword in the guy's hands, which covers up his most private parts.)
So why isn't Oscar called, well, Emilio? No one knows exactly, but the most popular theory is that when Margaret Herrick, future director for the Academy, first saw the statue in 1931, she said it looked like her Uncle Oscar.
Has Oscar ever won an Oscar?
Just one, but he did it twice. Songwriter Oscar Hammerstein II won his first in 1942 for "The Last Time I Saw Paris" from the film Lady Be Good, and his second in 1946 for "It Might as Well Be Spring," from State Fair.
Not every nominee wins an Oscar, but they do receive a gift
I'm talking about Oscar's notorious bag o' swag, courtesy the company Distinctive Assets. The gift bags, which go to all the Academy's nominees, aren't sanctioned by the Academy at all, but this year's collection of goodies is said to be worth in excess of $100,000 per bag. It includes a Luxura Diamonds "conflict free" necklace, swank vacations to Tanzania, Greece and Hawaii, a $10,000 donation to the nominee's animal shelter of choice and an 18-minute "phobia-relief" session.
The bag also comes stocked with a few more pedantic gifts, including a container filled with the Mexican soda Jarritos, a few soy candles and, um, underarm sweat patches. It also includes "stylish" pepper spray — apparently on the off-chance you win an Oscar and Jennifer Lawrence tries to swipe it from you.
If you think the speeches are long now …
Greer Garson, who accepted a 1942 Best Actress Oscar for her work in Mrs. Miniver, holds the title for the longest acceptance speech ever, long before the orchestra started playing people off stage. While some have alleged that Garson's speech was about as long as Mrs. Miniver itself (which clocked in at over two hours), her actual acceptance took only about five-and-a-half minutes. It just seemed longer.
It's an honor just to be nominated
And for Meryl Streep, that's quite an honor. She was nominated for Best Actress again for her work in The Post — the 17th Best Actress nomination in her career, and her 21st overall. (She's won three.) And while The Post probably won't take home the night's most prestigious awards, don't feel too bad for those involved. Streep acted alongside fellow Oscar winner Tom Hanks and was directed by Oscar winner Stephen Spielberg. All told (and including Spielberg's awards and nominations for both Best Director and Best Picture), the trio has logged a total of 43 Oscar noms.
Daniel Day-Lewis may be only on his sixth Oscar nomination (his most recent for this year's Phantom Thread). But considering he's only been active for a dozen years, that's a pretty good batting average. Meanwhile, Christopher Plummer is the oldest acting Oscar nominee ever, snagging this year's at age 88 for his work in All the Money in the World. Jordan Peele became the first black director to score an Oscar nom, thanks to his spearheading the horror satire Get Out.
Oh, and finally, a tip o' the hat to Mary J. Blige, who was nominated for Best Supporting Actress and for Best Original Song — both for her work(s) in Netflix's Mudbound. No one has ever claimed this particular double-duty honor.
So now you know all about Oscar, and it's almost time to settle in front of the television and watch them handed out. Just be sure not to skip the gelatin dessert. I hear it's delicious.
(Paul Asay will be live-tweeting the Oscars. Feel free to follow him @AsayPaul.)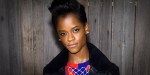 Read more:
'Black Panther' star boldly proclaims "I fell in love with Jesus"