We sabotage ourselves a thousand different ways -- here's how to stop.
Need an idea for Lenten almsgiving?
Help us spread faith on the internet. Would you consider donating just $10, so we can continue creating free, uplifting content?
Make a Lenten donation here
There is no better motivation than the one that comes from within ourselves, but sometimes there's a kind of inner voice that tells us: "You're not good enough" or "You're too old for that" or "It's because she's prettier and smarter than you" or a whole host of other things that sabotage our plans, paralyze us, and/or make us feel inferior on a personal or professional level.
The worst part is that most of the time these are ideas or misunderstandings that we ourselves invent and build up, perhaps because of fears or complexes, and we keep them inside only to torture ourselves mentally again and again.
Well, it's time to stop! To achieve what we want, first we have to recognize and overcome our own self-imposed barriers. Here's how:
Accept yourself
Just as you are able to recognize strengths and weaknesses in other people, learn to accept yourself with your imperfections. In fact, recognizing them will allow you to focus and develop your strongest points (your differentiating aspect) and look for help or work more on what you're not so good at.
Be understanding with your own weaknesses (yes, time to give a tranquilizing tea to your interior critic) and give yourself a double dose of appreciation for each one of your achievements.
Look for excellence, not perfection.
In the same way, learn to say "no." Sometimes we want to take on too many things and it's not a question of capacity or talent but of time, and we end up getting frustrated needlessly.
We can't all be good at everything! And that's also why it's unfair to compare yourself to other people.
Take time to reflect (but don't isolate yourself)
Today, we women are wives, girlfriends, daughters, mothers, sisters, professionals, friends, and a long etcetera, which can be pretty overwhelming, so we need to stop from time to time and reflect on what we want and what we're doing (or not doing) to achieve it.
That's when the little inner devil can show up to sabotage you, and that's when it's important to talk to a friend or relative who knows you (and who can be straight with you) so that you don't fall into a self-destructive spiral.
For example, perhaps one of your goals is to find your significant other and you haven't achieved it. So then you might start sabotaging yourself with the notion that you're ugly or not very interesting, when perhaps it's just that when you've been invited to meet new people, you said no. Or perhaps it's just a question of attitude.
Face your fears
It's totally normal to feel fear (and to be worried), but don't let that consume you, because it not only drains your energy, but it's not very productive and it just leaves you with one thing: more stress, anxiety, and fears.
"It's that I'm too young for that responsibility" or "I don't have money to achieve it" or "I'm a really busy person and I don't have time for anything …" See if these are just excuses and fight for what you want if it's really important to you.
Don't let the fear of not achieving what you want create a self-sabotaging behavior pattern in order to have a "justification."
Stop procrastinating
Sometimes the time that goes by between the intention and the action is too long. We have to be able to make decisions and not second guess or make up excuses for something that can end up becoming an even worse suffering in the long term.
Perhaps some of us drop things halfway in order to avoid facing rejection or for fear of not being "up to the level of the circumstances," but this will also keep us from experiencing the joy of a fulfilled goal.
Why leave for tomorrow the actions that allow you to feel happier with yourself today?
Yes, it's good to listen to our inner voice but let's listen to the voice that comes from our heart, not from our insecurities.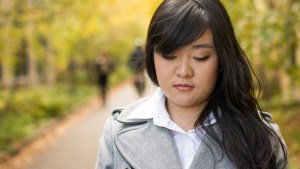 Read more:
How to silence your inner critic once and for all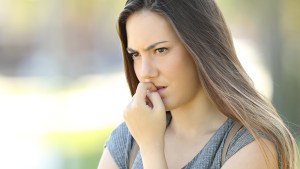 Read more:
6 Common "distorted ideas of reality" that feed your insecurity
This article was originally published in the Spanish edition of Aleteia and has been translated and/or adapted here for English speaking readers.