"Elegance and style have nothing to do with money," said Carolina Herrera.
Need an idea for Lenten almsgiving?
Help us spread faith on the internet. Would you consider donating just $10, so we can continue creating free, uplifting content?
Make a Lenten donation here
Carolina Herrera, the Venezuelan-born fashion designer famous for dressing numerous First Ladies, including Barbara Bush and Jackie Kennedy, is known for her self-assurance, personal style, and deeper views about fashion. A wife, mother, and contender in a male-dominated industry, we can be inspired by several of her most memorable quotes …
1. "Elegance and style have nothing to do with money."
Money certainly helps a great deal, and she knows it, but it's true that democratic fashion (hello, fast fashion) makes it much easier to find ideas and outfits that help us to boost our image, and at the same time reflect the values we want to highlight.
2. "When I look at myself in the mirror, I no longer look for the person I was in the past. I smile at the one I am today, I'm happy at the path I've walked, and I take responsibility for my contradictions."
From age 40 onward, women aspire to come into a relaxed maturity that helps us to look at things with more or less distance, but above all with wisdom. That requires a deep knowledge of self, of our limitations but also of all the experience we have accumulated and of our contribution to society.
3. "My best revenge has always been to smile as if they had never hurt me."
She's a Venezuelan in New York, and a woman in a business world of men … that's where she has her company and her daughters. Her ability to make lemonade has turned her into a first-rate perfume maker.
4. "A lady is someone who is not interested in having a lot of men at her feet, but one at her level."
Jane Eyre said it first to Mr. Rochester: "For the first time, you have treated me like an equal."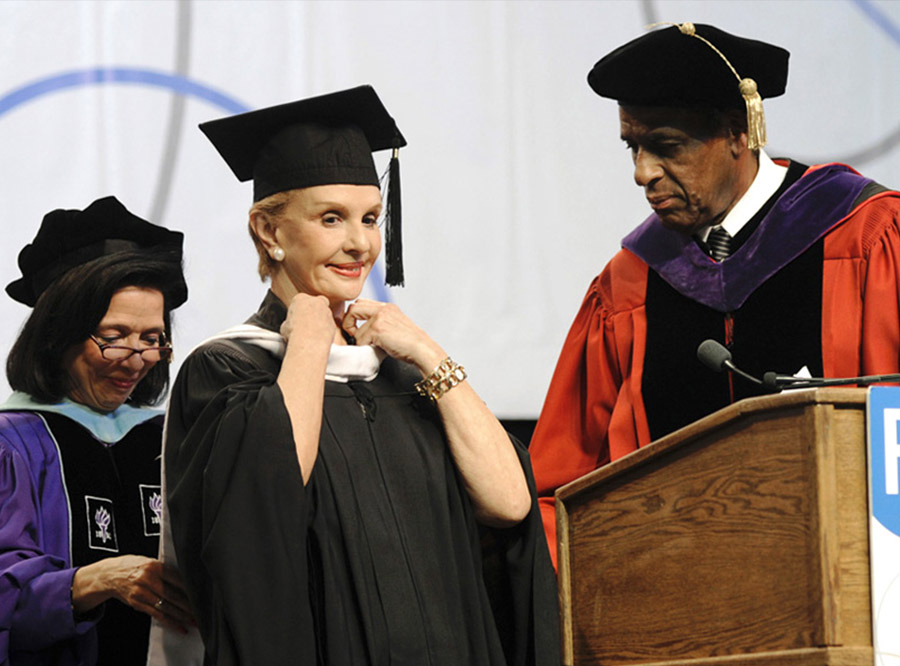 5. "Style is a subtle thing that shows up in the small details. It's not the clothing one wears, but the way one acts, moves, and speaks."
Of course. Lately, we've been able to see the same dress on different celebrities and we see that it can look flattering on one, while for the other it looks terribly vulgar. Style is the whole picture.
6. "Education is the main dress for the party of life."
Two rounds of applause. First, for thinking that your life is THE important thing, and the art is in the attitude of making it a party. Second, for lifting up something as undervalued as education. This goes out to all those women who strive to give their children that inheritance in spite of the work to pay for their schools and the daily attention to get them to give their best.
As for the value of an educated woman, we only have to look at how the New York runways feel an immense respect for her. Manhattan knows: money is one thing, class is quite another.
7. "I don't get my inspiration from books or paintings. I get it from the women I know."
And those women are always elegant, beautiful, independent, and hardworking. Her prototype of a woman stands out in those four aspects. And she has also been able to give a feminine Latina air to a totally international style.
8. "Age is only a stereotype. It doesn't mean anything when you're passionate about something."
Thank you, thank you, thank you. And can anyone guess this lady's age? Well, no more and no less than 79! Since 1981, she has been on her game in fashion and her prestige is only growing.
Read more:
Carolina Herrera: A brand built on mother-daughter relationships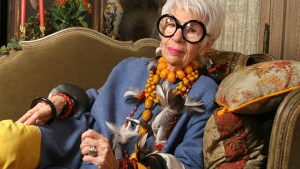 Read more:
What legendary style icon Iris Apfel is still teaching us at 96
This article was originally published in the Spanish edition of Aleteia and has been translated and/or adapted here for English speaking readers.