In honor of the patron saint of Ireland, let these names inspire your St. Patrick's month baby.
What can God do in your life with one Bible verse a day?
Subscribe to Aleteia's new service and bring Scripture into your morning:
Just one verse each day.
Click to bring God's word to your inbox
As we approach St. Patrick's Day on March 17, we thought we'd honor this "Apostle of Ireland" by taking a tour of the Emerald Isle to discover who might inspire us in choosing a name for our own wee men. Irish baby names are always a great choice, and oh so trendy. "Liam" was #1 this year, with "Aidan" in the #11 spot after being in the top 10 for more than a decade.
Of course, you can't go wrong with naming your son after himself … Patrick, or if you're brave, using the gaelic spelling of "Padraig" (pronounced Paw-rick). But if that's not the perfect fit, you might want to consider naming your son after some of these other Irish saints with some pretty cool names and histories … especially if your relatives hail from the counties these saints are frequently associated with.
Launch slideshow below to view the list: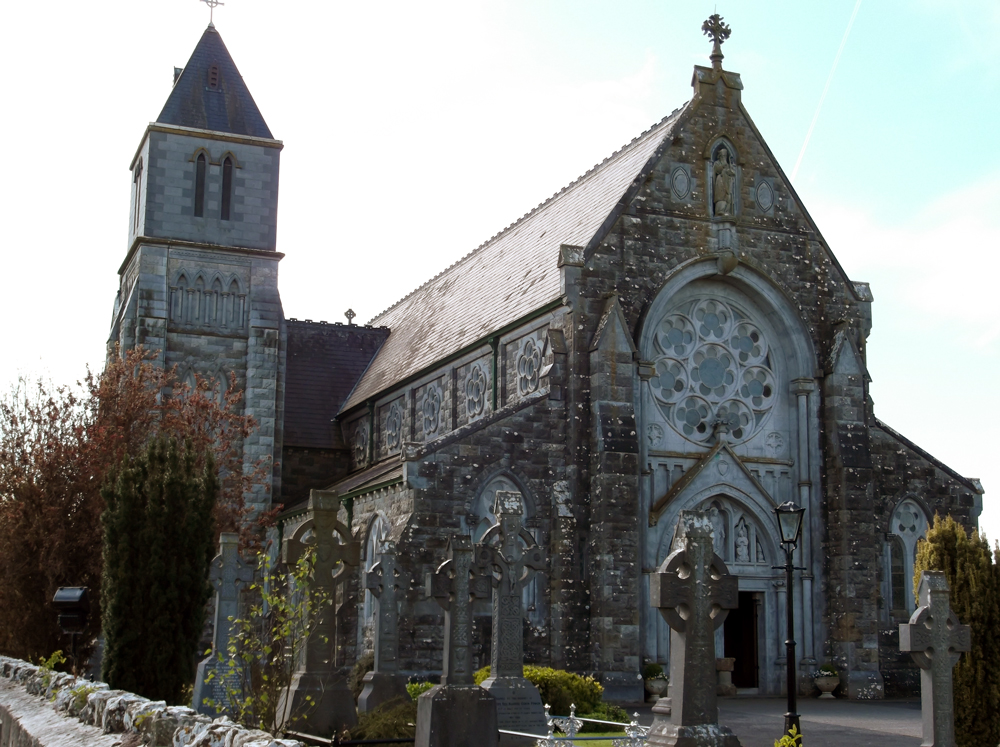 Launch the slideshow
Alibi: Pronounced All+bay
Americanized: Alby
County: Tipperary
Ailbe derives from the old Irish meaning "white." Said to be the first bishop of Emly in Munster, Ailbe was believed to be a disciple of Patrick, and even ordained by him. Legend has it Ailbe was abandoned in the woods by his impoverished parents, where a she wolf suckled him. Later he was rescued by hunters, who spared the wolf's life.
Enda: Pronounced as it is written
County: Galway
This 5th-century monk was once a warrior. After many battles and conquests, in a bid to make him change, his sister, St. Fanchea, offered him the hand of a young woman in her convent. Unbeknownst to Enda, the woman was dying. She died before the wedding and Fanchea used this as a sign to show Enda he had to end his violent ways. He did, and eventually gaining land from the King, he founded a monastery at Aran Mor, one of a trio of islands off the west coast of Ireland.
Aedan, Aodhan: Pronounced Aidan
County: Holy Island of LindisfarneBorn in Ireland, St. Aidan became a monk and then Bishop of Lindisfarne, a small island off the northeast coast of England. Known for his "knowledge of the Bible, his learning, his eloquent preaching, his holiness, his distaste for pomp, his kindness to the poor, and the miracles attributed to him." His legacy lives on with the island, where he died in 651.
Breandawn: Pronounced Bren+dawn
Americanized: Brendan
County: Kerry
Lots of saints in Ireland bear the name Brendan. However, it's Brendan the Navigator, born in 484, possibly in County Kerry, who is probably the most widely known. Famous for his far-flung travels in his tiny boat, it is said that he may have been the first European to land in the Americas around 1,500 years ago.
Canice, Coinneach: Pronounced Caniss or Ko+in+ock
Americanized: Kenny or Kenneth
County: Kilkenny
In Gaelic, Coinneach means "attractive person" but it is also the name of a 6th-century saint who was one of the Twelve Apostles of Ireland. Having helped spread Christianity throughout Scotland and Ireland, he ended up in one of the last areas of Ireland to be converted. The name of that county where the saint conquered was called Kilkenny, or Cill Chainnigh in Irish — the Church of Coinneach, in his honor.
Cathal, Cahal: Pronounced Ka+hal
Americanized: Charles
County: Tipperary
According to an account in the Irish Times, Saint Cahal, or Cataldo, the supposed abbot of a monastery in Shanrahan, is better known in Italy where he served in Taranto in the 7th century, than he is in his native Ireland. Legend has it that Cahal was shipwrecked off the Italian coast in 666, having made a pilgrimage to the Holy Land. He stayed in Italy for the remainder of his life, and when his body was discovered in 1071 it was deemed "incorrupted."
Ciaran: Pronounced Keer+an
Americanized: Keiran or Kieran
County: Offaly
This hugely popular saint's name means "dark," so perfect for all the raven-haired wee men. Like many other saints of his time, St. Ciaran founded monasteries, but in particular one in the middle of Ireland, Clonmacnoise, on the advice of fellow clergyman St. Enda. He was a humble and devout man who died of the plague at the age of 33, around 545. Although he was abbot for less than a year, his spirit lived on in the monastery, which lasted until the 16th century, resisting over 40 Viking and Protestant raids.
Cillian: Pronounced Kil+e+an
Americanized: Killian
County: Cavan
Born in County Cavan in about 640, Germany by Pope Conon. He set about converting local pagans, including the Duke Gozbert. He was beheaded by the Duke's pagan wife when she heard he'd admonished the duke for being wed to his brother's widow, in violation of holy scripture. His legacy lives on in the Würzburg region, which celebrates the saint for two weeks in July. With cille meaning "associated with the Church," you'd be giving your son a very blessed beginning in life.
Colman: Pronounced as it is written
County: Galway
Stemming from another popular Irish name, Colm, Colman means "little dove" — so perfect for any peaceful babe. Toward the end of her pregnancy in 559, St. Colman of Kilmacduagh's mother, Queen Rhinagh, was thrown into the river with a heavy stone to weigh her down in order to kill the child, who was prophesied to be even greater than his father the king. God stepped in: the stone actually floated and brought the mother to safety. Colman was baptized in a well by two passing pilgrims who were healed of their own afflictions during the baptism. The well is still visited today as a place of pilgrimage. St. Colman went on to found a monastery in Kilmacduagh, Galway.
Columba, Colm: Pronounced as it is written
County: Londonderry
Born in 521, St. Columba is one of three chief Irish saints. Reported as founding 27 churches and 40 monasteries, Columba helped Christianize Ireland, Scotland and northern England. This pilgrim of Christ founded an abbey on the island of Iona that proved hugely influential in Britain and Ireland. A poet and keen manuscript writer, he is associated with many works, including the Book of Kells and The Book of Durrow. St. Columba is the patron saint of Derry, where he founded a monastery before he'd even reached the age of 20.
Deaglan: Pronounced  deck+lan
Americanized: Declan
County: Waterford
Meaning "full of goodness," St. Declan was baptized by St. Colman, who had seen a potential quality in the young boy's ability to preach Christianity. He started spreading the faith before St. Patrick's arrival, and was eventually confirmed this Bishop of Ardmore in 448. Described as a "magnet" in the Waterford region, St. Declan was much loved, with many miracles being attributed to him.
Fionnbarra, Finbarr: Pronounced Fin-bar
Americanized: Barry, Fin, Barra
County: Cork
The Irishman from Cork born in 550, on becoming a monk, went to have his hair tonsured. He was said to be sacrificing his beautiful hair ("finn barr") for God, hence his name Finnbarr, or Barra. St. Finbarr went on to found many schools and churches, and even got involved in the manual construction. He is patron saint of Cork, and the University College Cork's motto is: "Where Finbarr taught, let Munster learn."
Fintan: Pronounced as it is read
County: Laois
Previously a hermit, St. Fintan became abbot of a monastery in Clonenagh. He believed in strict austerity, and it was only after fellow monks complained about their restricted diet of bread and water, saying it wasn't enough for them to be able to work, that Fintan relented and improved their diet but not his own.
Malachi: Pronounced Mala + ki
Americanized: Malachy
County: Armagh
Saint Malachy, meaning "my angel" or "messenger from God," was born in 1025. Becoming ordained after the death of his parents he went on to become the Archbishop of Armagh. Not only did he bring the Roman liturgy to Ireland, he was also a great prophet. Known as the Prophecy of Saint Malachy, 112 symbolic phrases set out the 112 successive popes, ending with Peter the Roman — there are many questions concerning the accuracy and the authenticity of this document.
Ultan: Pronounced Ultin
County: Meath
Perfect if your family hails from Ulster, as the name literally means Ulsterman. St. Ultan, who died circa 657, was appointed Bishop of Ardbraccan by his kinsman, St. Declan. He rescued abandoned babies and brought them back to his monastery to feed them, with the children flourishing in his care. He also devoted his time to writing hymns, illustrating manuscripts and collecting the works of his niece St. Brigid. Aptly he is the patron saint of children, sick children and pediatricians.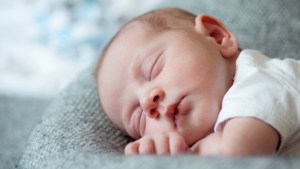 Read more:
16 Inspiring saints' names for your baby boy
Read more:
10 Beautiful biblical names to give your baby daughter