When it really IS personal, what should you do?
I'm the kind of person people sometimes call "hypersensitive." But it took me most of my life to realize that this isn't some sort of inherent emotional condition like having sensitive skin — it's a misalignment of my self-worth.
My 9-year-old's godmother actually pointed out to me that I tended to place my locus of self-worth in what other people thought of me, rather than what I thought of myself. It was an interesting way of rephrasing what I'd always known, that I care way too much about everyone else's opinions of me. But the way she phrased it made me realize that placing my self-worth in the hands of others is a serious problem that I can change — and unlike having sensitive skin, I'm the only one who can change it.
So when I first read this post at Psychology Today about how to stop taking things personally, I was 100 percent in agreement. It resonated with how I have begun to change my own inner narrative. But the more I thought about it, the more I started to feel like this is was too simplistic and something important was being overlooked.
If you know yourself and your worth as a person, you won't be so quick to take the judgments of others so personally. Take time to get to know yourself apart from who others may say you are. List five things about yourself that you're grateful for, and call them to mind whenever you find yourself getting sensitive.
I mean, I'll be honest — I never list five things to myself that I'm grateful for, I just remind myself that I can kick people's hats off their heads and it makes me feel more confident when I'm feeling self-conscious. But it doesn't make me feel any better when someone is treating me poorly.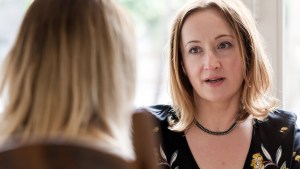 Read more:
3 Words you should stop saying … and what you should say instead
I'm becoming more aware of how often we tend to conflate a person's reaction to disrespect with emotional sensitivity (spoiler alert: it's a lot). For example, my oldest daughter picked up the bad habit of sometimes not responding to me when I ask her a question. When I call her on in it she'll explain that she was looking for something that would answer my question, or that she didn't know the answer so she didn't bother to respond. But neither of those things are an excuse for disrespect.
When someone is disrespectful to you, you can't be expected to not take it personally because it is personal. When the woman behind us at Starbucks last week rolled her eyes and sighed loudly while my daughter was trying to count out money, it was personal. My daughter looked up sheepishly at me, embarrassed by her slowness at counting coins, and I bit back the admonition to "ignore her" or "not take it personally" that was on the tip of my tongue.
Instead, I turned around and asked the woman to please be more patient, as my 9-year-old needs practical experience in counting coins. The woman wasn't terribly gracious in her reply, but it didn't matter. What mattered was teaching my daughter that rudeness is not something that should be ignored, and that being upset by a personal insult is not the same thing as taking something personally.
It's an important distinction to draw, because there's a difference between being overly sensitive and demanding respect. Often people who treat others disrespectfully conflate the two and accuse someone of being overly sensitive when they're really just demanding to be treated respectfully. So while it is important to not take things like the traffic light changing or the unexpected rain personally, it's also important to know that asking to be treated respectfully is not a flaw. It's actually a strength, because it shows you know your self-worth.
So the next time someone accuses you of being overly sensitive, ask yourself if you're actually being overly sensitive or if they're trying to excuse their own bad behavior. You are worthy of being treated with respect, from yourself and from others.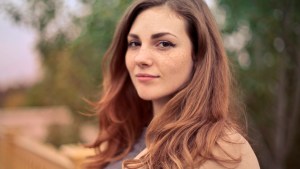 Read more:
Do you objectify yourself? Here are 4 ways to know