In addition to being meaningful, these Gaelic names look and sound beautiful.
Need an idea for Lenten almsgiving?
Help us spread faith on the internet. Would you consider donating just $10, so we can continue creating free, uplifting content?
Make a Lenten donation here
Need help choosing a name for your own little "Colleen"? That's the Irish word for girl and one of the easier ones to pronounce or Americanize. While there are many beautiful Gaelic baby girl names, many are also incredibly difficult to spell — and to say. So we've stuck to the early saints whose names have often been linked to even earlier Celtic heroines. By going back through the centuries, there might be the odd detail that has been misinterpreted, left out, exaggerated, or poorly recorded. Nevertheless these 10 women, and the counties they are often associated with, have still had a huge impact on modern day Irish Catholicism, and their names would be a privilege to give your little lassie: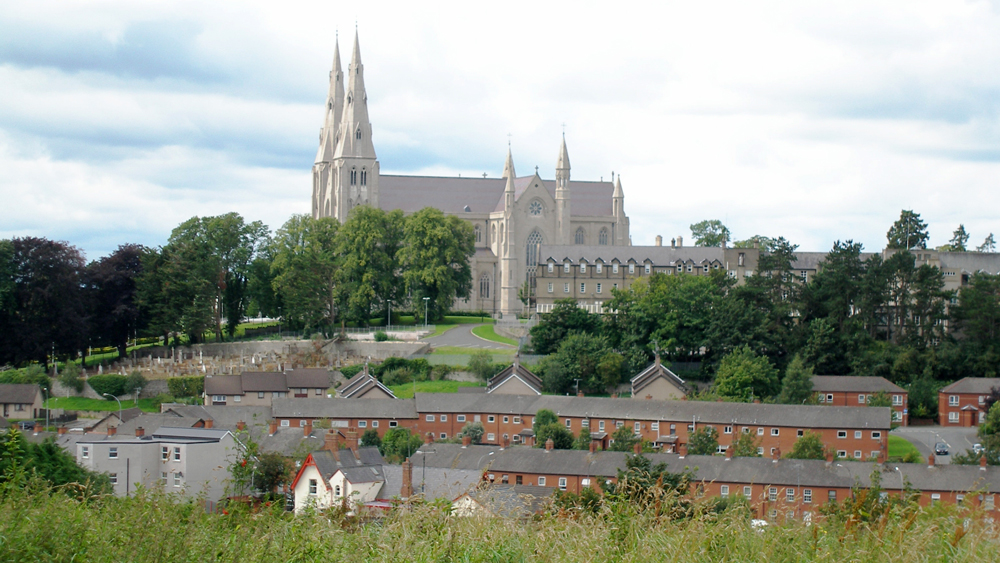 Launch the slideshow
Eithne: Pronounced En+ya
Americanized: Enya
County: Roscommon
A beautiful name linked to many Celtic heroines and several saints. Yet St. Eithne from Leinster was a 5th century saint who happened upon St. Patrick and his companions chanting the Divine Office next to the Well of Clebach while out with her sister, Fidelma. The two girls requested to be baptized and received their First Communion. It is said that in an "ecstasy of rapture" the two girls "swooned away and died." A church was built over their graves.
Brigid, Bridget: Pronounced Bridge+id
Americanized: Brigit
County: Kildare
Born around 450, St. Brigid is one of the three chief saints of Ireland, along with St. Patrick and St. Columba. Born out of wedlock to a pagan chieftain and an enslaved Catholic mother, Brigid was raised a Catholic and was involved in many charitable acts. Prompted by her father's push for her to marry, she scarred her face to deter any potential suitors, choosing to consecrate her life to God. On the day her vocation as a nun was acknowledged by Bishop Mel of Armagh, her disfigurement disappeared and her beauty returned. Devoted to work and prayer. she founded a monastery in Kildare where many came to seek her sage advice. With the name meaning "power, vigor, virtue," you'll be giving your daughter some great essentials.
Bronach, Bronagh: Pronounced Bro+nah
Americanized: BronaCounty: Down
Born in the 6th century, Bronagh is well known for the bell from Cell Brónche (the church of Bronagh) in County Down. As a disciple of St. Patrick, Bronagh looked after shipwrecked sailors, and legend has it she used her bell to warn seafarers of any rising storms and to summon nuns to prayer. A high cross was discovered among the ruins of her church, attesting to its significance in Christianity. In the 19th century, after a storm, a bell that is said to be the bell belonging to St. Bronagh was found in a tree. The bell can still be heard in the Star of the Sea Church in Rostrevor.
Caoilfhionn: Pronounced Kee+linn
Americanized: Keelan, Kaylin
County: Roscommon
There's very little known about this virgin saint from the 6th century, but a church bearing her name was apparently built in Roscommon. Meaning "slender" and "pure," this tricky-to-spell name is both pretty and unusual.
Caitlin, Cathleen: Pronounced Koit+leen, Kath+leen (the Irish form of St. Catherine)
Although not an Irish saint, St. Catherine of Alexandria was hugely influential among Irish Christians. Born around 287, Catherine had a vision of Mary at the age of 15 and converted to Christianity. With her powerful words, she converted many pagans, enraging the emperor Maxentius. Legend has it that when she was sentenced to death on a breaking wheel, it broke as soon as she touched it. Martyred in 305, her devotion to Jesus continues to be an example to Catholics all around the world, hence her special mention here.
Ciara, Cera: Pronounced Kee+ra
Americanized: Keira, Keera
County: Cork
The life of St. Cera, born in the 7th century, is often confused with another Cera born a century earlier. Yet, legend has it that when a town went up in flames, St. Brendan instructed the inhabitants to seek the prayers of Cera. Following her prayers, the town was saved. Another saint, Fintan, gave Cera and five other virgins an abbey in Heli, telling her to name it after St. Telle, who'd given birth to children — named Matthew, Mark, Luke, and John — that same day. The nunnery, Teyche-Telle, was built around 625, but Cera went on to found another monastery, Kilcrea, in her native province, Cork.
See more:

Darerca: Pronounced Darh-erka
Americanized: Dareka
County: Kerry
Admittedly one of the trickier names to bear, but nonetheless one belonging to the alleged sister of St. Patrick, who is said to have had at least 17 sons, all of whom became bishops. As a saint herself, a mother of saints, and of course, as sister to the Apostle of Ireland, your child will be in great company. And who knows, perhaps she'll go to have a large family herself!
Fidelma: Pronounced Fi-del-ma
County: Armaugh
Fidelma "the red" was the sister to Eithne "the fair," with both dying at the Well of Clebach. Along with her sister, she is included in the Acts of St. Patrick, and the fact that St. Patrick built a church in their honor is testament to his reverence for them. The relics of the two daughters of King Laoghaire of Ireland were moved to Armagh, demonstrating the importance of these two early saints. Both were said to be beautiful, intelligent, and godly.
Ite, Ide: Pronounced Ee+da
Americanized: Ita
County: Limerick
Meaning "thirst for holiness," Saint Ite, baptized Deirdre, was born in 480 in County Waterford. As a devout young woman she moved to Killeedy in County Limerick and founded a small convent. With a gift of prophecy and "spiritual discernment," she was held in great esteem by contemporary religious men and women and was foster mother to many future saints. She believed God loved best: "True faith in God and a pure heart, a simple life with a religious spirit and open-handedness inspired by charity." The site of her grave is still a place of pilgrimage today.
Maire: Pronounced My+ra
Americanized: Myra or Mary
Although this name is not attributed to an Irish saint as such, it is one that belongs to a beloved saint worldwide. As the original name in Ireland for the Holy Virgin, it was held in such respect that it didn't come into use until the 15th century, with the alternative spelling Murie not used at all. So if you are after an alternative to Mary then this is a pretty option steeped in Irish tradition.
Read more:
Irish saint names for your baby boy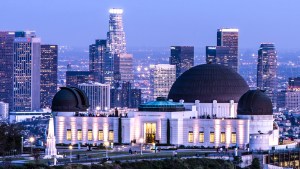 Read more:
10 Places in the world that have Catholic names