The church is known as St. Ivan's cave, after the hermit who lived there and performed miracles.
On the side of Gellért Hill, named for St. Gellért after he was martyred on it, there exists a small cave which contains a charming early 20th-century church. Known as St. Ivan's Cave after the hermit who lived there and performed miracles, the church is now run by Pauline monks, but it has quite a bit of history for a church that has been around less than 100 years.
Before it was a church, the cave formed by thermal springs lent shelter to a poor family, who built rudimentary structures using sun-dried bricks. The church was founded in 1926 when a group of Pauline monks returned from a pilgrimage to Lourdes, France. The altar was originally at the mouth of the cave and the congregation would have stood outside of the cave to worship. This is most likely where it got the name Sziklatemplom ("Rock Church") in Hungarian.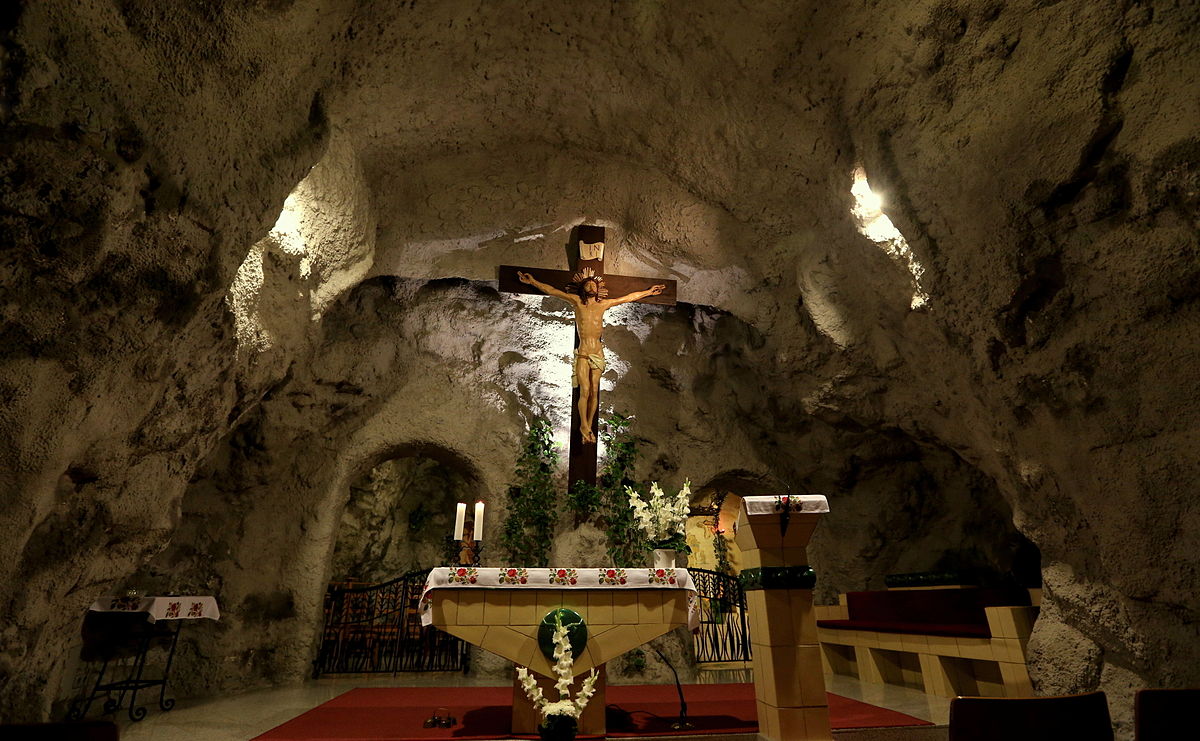 The following decade was devoted to bolstering the structural integrity of the cave, and during this time the Pauline monks also built a monastery for their order, expanding the cave. During World War II Gellért Hill Cave acted as a field hospital and asylum for the army of Nazi Germany, until it fell under communist rule in 1945.
The Pauline monks were allowed to continue practicing their faith and serving the community for six years, but in 1951 the communists raided the church and sealed the entrance with a thick concrete wall, which can still be seen around the more modern glass door. The communists killed the Pauline leader Ferenc Vezér and imprisoned the remaining monks for a decade.
When the Iron Curtain fell in 1989, the Pauline monks were quick to knock down the cement wall and restore their monastery. The church was re-opened in 1991 and today the Pauline monks still care for the property, celebrating three Masses per day in the church.