If you're a visual learner, you'll want to watch this viral video all the way to the end.
Spring is around the corner and many of us may be thinking about decluttering our spaces and getting our lives in better order. As the weather warms, we often feel motivated to get things together, but this awesome video posted by Meir Kay has us thinking a little deeper about all those resolutions. The video, which is part of Kay's A Powerful Lesson series, has amassed over 100,000 views on YouTube.
Using a large empty mayonnaise jar, some golf balls, small pebbles, sand, and beer — yes, beer — a college professor challenges his students to think about priorities in a way that makes a whole lot of sense to us. It's easy to get caught up in the little things in the life — the distractions in most of our lives abound — but he reminds us to keep our eyes on what's truly important. The visual he shows is worth watching — especially for those of us who are more visual learners. The impact is there on the faces of these thoughtful college students, and we had the same reaction! Give this video a watch (it's totally worth the 3 short minutes), and then be reminded about which things are the "golf balls" in your life, and which things are the "sand." Oh, and don't forget the beer!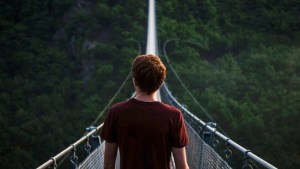 Read more:
The power of motivation to transform your life