These 7 basic principles will help you raise great kids.
Towards the end of the 20th century, thanks to Martin Seligman, psychology focused on studying phenomena which, until then, had been relegated to the background, such as creativity, happiness, and emotional intelligence. This current of thought has permeated the science of psychology in the 21st century, affecting education as well, offering concrete suggestions about how to educate our children.
What is positive behavior support, and how can we apply it to the education of our children?
The essence of this new focus is education using more positive techniques that create an atmosphere of wellbeing in the home — an environment that stimulates our children to behave well and give the best of themselves.
To achieve this, we need to be patient and flexible to facilitate learning. We need to give our children the tools they need to form their identity and self-esteem. This means, above all, basing their education on the positive efforts they make, avoiding unnecessary harsh words and punishments, and always giving preference to positive reinforcement and rewards (especially non-material ones). We want them to learn to behave well because of the feeling of well-being that it gives them. This is the basis for educating effectively and demandingly, at the same time as guaranteeing a peaceful quality of life for the family.
When we use use negative reinforcement techniques, we focus our attention on the bad things that our children do, and we stop responding to the things they do right. Good motivations and affection are the best way to educate children.
7 basic principles for effective positive education
1. Above all: know, protect, and dialogue. Positive education requires patience and effort. It is based on three premises:
Know and understand your children: how they feel, think, and react, according to their stage of development.
Offer security and stability: Children must trust their parents, and feel protected and guided.
Choose to resolve problems in a positive way, with dialogue as much as possible, and without recourse to physical punishments, shouting, threats, or insults.
2. Always seek to strengthen the bonds of affection with your children. They are invisible bonds, but they are of great emotional intensity, created between children and their parents or guardians right from the moment of birth. These bonds define the relationship between parents and children, and have a decisive influence on the development of the children's personality and self-esteem. They are what make them feel secure.
3. Ensure that your children feel loved, by showing your affection openly. Children need to see and feel that they are loved in order to feel safe and secure. Explicit demonstrations of love are important, such as kisses, hugs, praise, and smiles. There is nothing more gratifying for a child than to feel that he is important to his parents, and that they are proud of him. Affection is also expressed by showing interest in what your children feel and think, dedicating time to them.
4. Define clear rules and limits in order to increase your children's sense of security. Rules are as necessary for emotional, cognitive, and social development as they are for a healthy emotional life. The rules must be clear, simple, and stable, and should serve to facilitate family life and life in society. They should be accompanied by a coherent explanation, in a way your children can understand.
5. Involve your children in the decision-making process. This way, it is easier for them to understand and accept decisions. All members of the family will be more motivated to comply with the rules if the rules have been talked about and agreed upon. This can also lead to more creative decisions that are perceived as being fairer. This participation helps children develop healthy self-esteem, self-confidence, and a sense of responsibility.
6. Remember that punishments are useless if they are not backed up by true motivations. It's important that punishments be clear and proportional, and above all, that they not be aimed at making the children frustrated or humiliated; rather, punishments should help them to remember that their behavior has concrete consequences in life. Not every mistake needs to be punished. Sometimes it's hard to dedicate time to explain what happened, and we prefer to punish, without realizing that humiliation doesn't favor any positive behavior. However, it is important for children to know that punishments do exist at home, just as they do in real life.
7. Dedicate time and attention to your children. Dialogue is necessary for them to feel security and tranquility. Children who are tranquil and who have solid affective foundations have a solid human foundation for their future adolescence.
This is what it means to educate positively, avoiding punishment as much as possible and understanding that our children are learning and need our guidance to do it well. Learning something new takes time. We must be patient, and trust in the immense benefits of stimulating our children with love and dialogue.
Fill their days with good times, with signs of love, and with applause for their good behavior, and you will see how they respond better, learn faster, and are happier.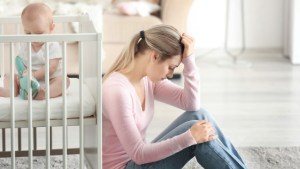 Read more:
Good parenting doesn't have to be so stressful
This article was originally published in the Spanish edition of Aleteia and has been translated and adapted here for English-speaking readers.