This and other questions about the new film are answered in our exclusive interview with producer Jim Whitaker.
Disney's A Wrinkle in Time, based on Madeleine L'Engle's Newbery Award-winning novel, tessered into theaters this weekend, and the early buzz — at least in the Christian circles I frequent — is this: Hey, cool-looking movie, but why did Disney take out all the Christian stuff that was in the book?
It's a good question, and one that Wrinkle in Time Producer Jim Whitaker addressed when I talked with him a week before the movie's release (and before I saw the movie myself). Whitaker, a longtime Hollywood vet who's a man of faith himself, discussed what attracted him to the project, what Selma director Ava DuVernay brought to the project, and why every film he's been involved with always seems to have something affirming to say. (My interview with him has been edited for length.)
Aleteia: Obviously, the movie is based on a beloved childhood classic — one that some have said would be almost impossible to film. Was it intimidating to take this tale to the big screen? Did you feel a sense of responsibility in doing it?
Jim Whitaker: I feel responsibility to the story; the story's always the thing. Whenever I engage in a project like A Wrinkle in Time, I have to find within myself complete clarity about telling the story — why I'm telling it and why it matters to me. For A Wrinkle in Time, I really felt that to be able to tell a story about this young girl [Meg] who feels very different and very "other," going on this enormously adventure-filled journey through the universe and ultimately coming to find out who she was, [that] was the thing for me. Once I have that sort of set in my head, I feel confident. And, of course, I have all the incredible collaborators that bring it to fruition — [screenwriter] Jennifer Lee, [director] Ava DuVernay, all the great actors.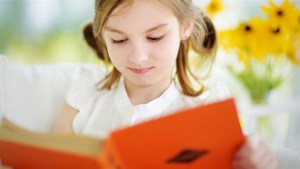 Read more:
14 Children's books to put on your family's summer reading list
A: When did you first discover the story?
J.R.: I read it when I was very young — 12 or 13 I think I was — and I just fell in love with it. I fell in love with this idea that I didn't completely understand, and I fell in love with the emotion of it. It just felt like a great read [and] a beautiful story. I suggested to Disney about four years ago that it might be interesting to do, and they actually said, you know, we're actually buying the rights to it. They were able to make that work and here I am.
A: Christian themes are everywhere in L'Engle's book. How many of these themes make it into the movie?
J.R.: I think that the idea of hope and faith live in it very organically. It's [the story of] a girl without the evidence [that her father's alive] who goes through space and time in order to find him, led by three celestial beings. There are overtones of spirituality throughout. [But] we felt that it was important to honor the wide array of faith in the endeavor. Mrs. Who becomes a character that in many respects is able to embody that in her quotes. One of her quotes is that "A foot feels the foot when the foot feels the ground," which is a Buddha quote. There are other quotes that sort of give the story a sense of real spiritual dimension. …  [L'Engle's spiritual ideas were important] because they were in the book. It was important to reflect that in the movie, and also [have faith] reflected widely in the movie, for people of all faiths to be able to see themselves in it. I think we were able to capture that [diversity].
A: Artistically, this is not a safe movie. This film takes some real creative chances.
J.R.: Under Ava's leadership we swung for the fences, I think in every department and in every way. Every day on the set, led by her, was this question of, Was that the best way? How can we go further? What more can we bring to the table? That has been the mantra of the movie since the day we started. … It has absolutely been an endeavor where we pushed it and wanted to give audiences an experience that felt both emotionally organic but at the same time visually splendid.
There's a feeling that lives within the movie. Ava and I like to talk about it in terms of love. There's love in every frame of this film. And certainly we and the entire cast and crew put that [love] in every day. I think you can feel it, honestly.
A: This movie, for all its traipsing around the galaxy, is really a film about family, isn't it?
J.R.: It's absolutely a family film, and it's authentically told with the realism that people know Ava for. … The actors do a beautiful job, and Storm Reid [who plays film protagonist Meg Murry] does a beautiful job at the center of it. She leads this cast of kids through this journey and she's an incredibly gifted actress.
It's a great kids' film, but it also plays up to a family film. There are a lot of big ideas in it, a lot of big complex intellectual themes. I think … the kids get to ride into something that feels larger than them, and the adults are like whoa, I didn't expect to get that much complexity out of it.
A: Many of the projects you've been involved with, from 2016's Pete's Dragon to The Odd Life of Timothy Green to all the way back with your work in Cinderella Man, seem to have a certain moral core to them — themes that can resonate strongly for Christians. Is that important for you? To select projects that reflect your own values?
J.R.: I have been fortunate throughout my career to be able to choose projects that I feel represent the things that I care about and the messages that are important to me. I happen to believe very strongly in hope. And the ability for people to come from a dark place and be able to rise out to a place that's much better than where they started. … Every film I've done, I've at least had an idea of what it was that I was making and why I was making it. I choose all my projects as a function of that. There's always something that I'm trying to say in them.
Read more:
What books would you want with you on a deserted island?