Passing judgment on just what we see is a big mistake, but we can change it.
We tend to think we know others and we're quick to judge how they are, how they think, or why they do this or that. Others often do the same with us. We can easily confuse the perceptions we have of someone with the reality, which is very difficult to truly know.
The characteristics of others' personalities and thoughts cannot fit into our mental boxes, and that's why we end up making a caricature out of them. In reality people are much deeper, ever changing, and more complex than our limited mental schema.
Prejudices are judgments made before knowing; they are evaluations of others before we really know how they are. And while it is true that we can never be entirely free of them, it's also true that if we're aware of our prejudices, we'll grow in our ability to listen to others and understand them, and thus be better equipped to build bridges of dialogue and understanding with them.
Learning to distinguish
The image that we have of another person should never be confused with who the other person is in reality. Communication experts constantly repeat that we cannot really tell the difference between reality and perception. When we have a positive image of someone, we hear them in a very different way from when we are full of negative prejudices.
Being aware of our prejudices will always make us closer, more empathetic, and open to dialogue with others.
Freeing ourselves from our prejudices means daring to destroy the image we have made of the other. We tend to want to investigate and classify others, but we don't always give them the opportunity to reveal themselves for who they truly are, which will always exceed our reductionist view.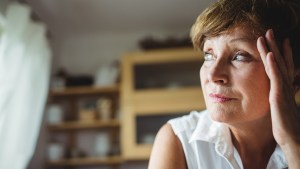 Read more:
What to do when you find prejudice in your own heart
Often, we're not disposed to listen to someone, or our listening is full of interference from our prejudices and we pay attention only to what confirms our previous ideas. We tend to listen to others through the filter of our prejudices, whether they be psychological, scientific, religious, political, or ideological. This "screen" through which we look at and judge others prevents us from listening to the other in depth. Our desires and expectations, fears and anger, always limit our ability to receive what the other has to tell us.
It's much harder for us to open ourselves to the novelty of the other, to accept that things can be different from what we thought. Naturally, we always suspect that people are out to deceive us, but we never think to wonder if we are deceiving ourselves. It's very healthy to ask the questions: What if I'm the one who is wrong? What if I'm prejudging without knowing?
Knocking down walls
In interpersonal communication, prejudices are a real wall between us and the others, and they grow and get stronger unless we stop to reflect on them. Freeing ourselves from prejudice is a task that demands a lot of interior work, but it frees us and others, improving our communication and deep knowledge of others and of ourselves.
Tearing down the wall implies making the decision to really listen to the other, and not just to understand what they say, but to grasp it deeply.
The act of understanding is not just about agreeing with the other person in what they think or say, but about putting ourselves in their place. It's not just understanding what they say, but why they say it, what they feel, trying to go beyond what we perceive. Understanding implies going out of ourselves and entering into the world of the other, in their thoughts and feelings, and to do that, we need to learn to listen in depth.
The other as a novelty
Being disposed to really listen, to receive the other as he is, to accept him without assuming we know everything before he finishes expressing himself, requires an act of generosity and humility — the generosity of giving him my time, my heart, my attentive listening, and the humility to not put ourselves at the center of the conversation, of leaving our self-referential way of being. Listening in depth to the other means letting ourselves be touched by the novelty that is hidden away in their reality, which is always richer and more complex than our comfortable reductionists, simplifications, and generalizations. Letting ourselves be surprised requires an attitude of interior openness, of not wanting to have control over everything.
Throughout life we will meet many people, but how is our communication with them? Are they monologues where the other is dismissed by our prejudices? Or are they true dialogues, meetings that enrich us?
People's quality of life depends on the quality of their relationships, since these are the substance of life.
And the quality of our relationships depends on the quality of our communication, in all spheres of our life. Leaving ourselves and opening ourselves to the other means broadening our horizons and letting ourselves be astonished by the novelty that is always there beyond us.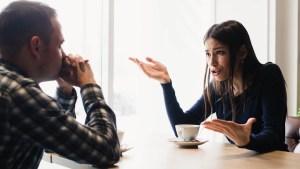 Read more:
Prejudice is the parent of mindlessness and social weakness
This article was originally published in the Spanish edition of Aleteia and has been translated and/or adapted here for English speaking readers.