Ireland is home to one of the most impressive ancient monastic enclaves in the world.
There was a time when the banks of the River Shannon were the center of Europe. Now, only Celtic crosses and gravestones gnawed by erosion, and walls that once belonged to magnificent abbeys, remain. But the site was still impressive enough to draw St. John Paul II himself visit it, on his apostolic trip to Ireland in 1979.
Tradition claims that St. Ciarán the Young gathered seven companions in the year 544 and traveled through Ireland until he found a place where he could set the foundations for an abbey. He did so along the Shannon River, near the hill of Tara.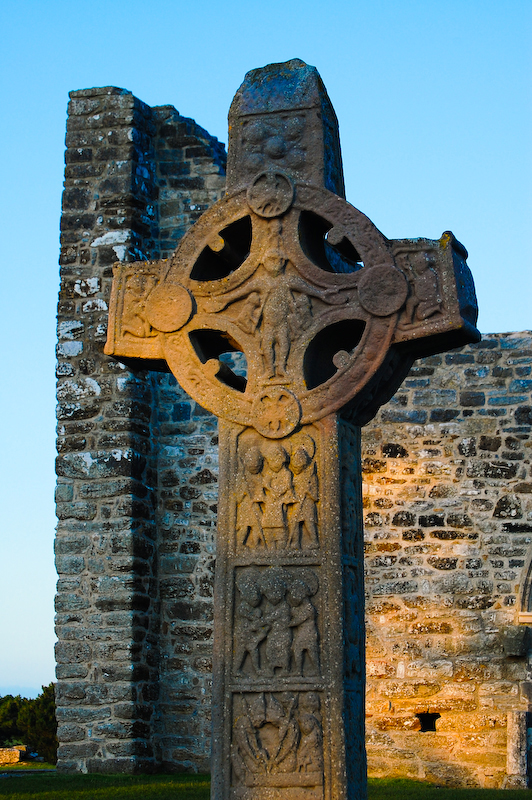 Launch the slideshow
Just 80 years had passed since Odoacer became the first king of Italy, marking the end of the Western Roman Empire. The continent was in social and political turmoil, to say the least. A strong political power had not yet appeared claiming to be the heir of the extinct empire (Europe would still have to wait 200 years for Charlemagne to appear), although Odoacer claimed to be just the "client of the Emperor in Constantinople," and used the Roman honorific title of patrician, granted by him by Emperor Zeno himself. But, in truth, only the Church offered a certain stability, in terms of both social and political continuity.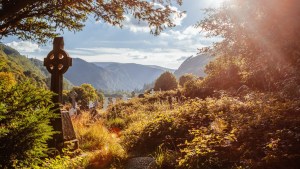 Read more:
Who were the '12 Apostles of Ireland'?
This is the era in which Ireland, a marginal, almost non-"Romanized" island, became a major cultural and evangelizing center. As dioceses in the island did not usually organize themselves around cathedrals, but abbeys, the great expansion of monasticism around Ireland was key. Several waves of Irish monks sailed to the continent, evangelizing Germany and part of France, bringing relative social and political stability to the region as well.
Clonmacnoise is today a monastic complex composed of seven later abbeys, dated between the 10th and 14th centuries, and wooden and stone constructions that have not survived the passage of time. The original architectonic complex was crowned by a circular tower and surrounded by a defensive wall, to protect its inhabitants against invasions. After the monks left, the place continued to be used as a cemetery.
Read more:
Walk along Ireland's own "Camino" pilgrimage route
But the distinctive sign of this place is also that of Irish Christianity: its stone crosses profusely engraved with biblical scenes and early Christian symbols have become the icon of the country and its Celtic past. Two of them stand out: the Southern Cross and the Cross of the Scriptures, the latter carved from a single stone about 4 meters high.