He practiced what he preached.
You can get Aleteia inspiration and news in your inbox. Our specially curated newsletter is sent each morning. The best part? It's free.
Sign up here
One of Jesus' most enduring teachings was his instruction on forgiveness. And not only did he preach forgiveness, Jesus took it a step further by displaying supernatural forgiveness for his enemies while he was hanging on the cross.
It is a difficult teaching to abide by, but it is essential to the Christian life. Forgiveness is one of the hallmarks of Christianity and is something that was extremely foreign to the ancient world of vengeance and retribution. This was part of the "Good News" of the gospel that attracted so many people to the faith.
As we examine our lives, let us look to Jesus' words on forgiveness for inspiration, responding to his call to go above and beyond our natural inclinations to show God's love for all humanity.
Below is a slideshow that showcases some of Jesus' most powerful words on forgiveness.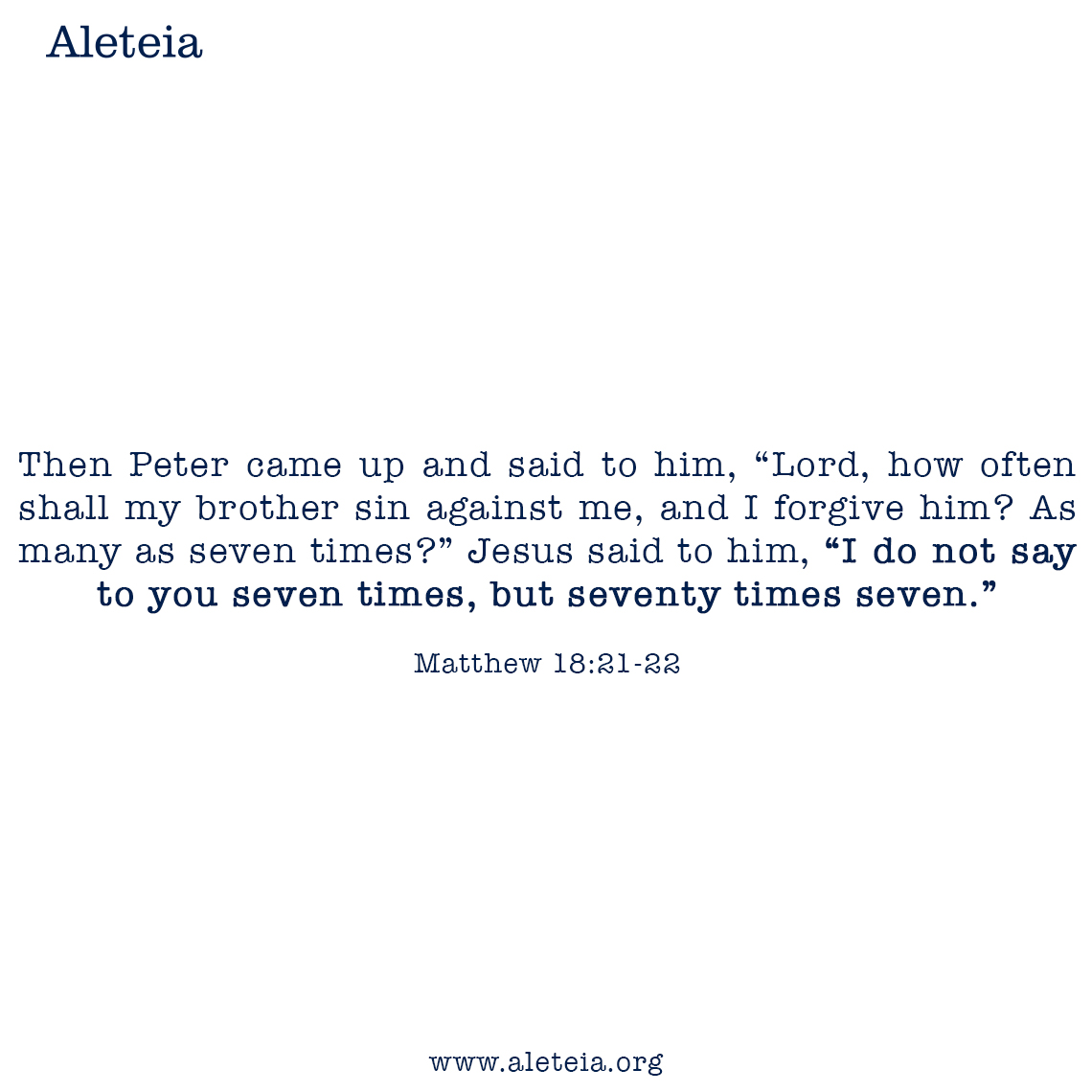 Launch the slideshow