It's so packed with power that it truly deserves to be called a "super food."
Copper has many powers: the power to help others by dropping it into donation buckets (copper in coins!). The power to beautify buildings (copper roofs and domes and gutters). The power to conduct heat (copper in pots) and electricity (copper in wires), and to transport water (copper in pipes). The power to reduce us to tears (Copper inThe Fox and the Hound).
But according to a recent study, copper has one more super power you might not be aware of: the power to burn fat!
Though it isn't as commonly talked about as, say, iron, copper is an essential dietary element for human life. Each day, we need about 1.2 milligrams of copper "to help enzymes transfer energy in cells."
According to Chris Chang, a UC Berkeley professor of chemistry and a leader of the study, "Copper is essential for breaking down fat cells so that they can be used for energy. It acts as a regulator. The more copper there is, the more the fat is broken down."
Well that sounds like terrific news! But (yes there's always a but) this research comes with one small caveat: too much copper can actually be toxic, so, go easy, please. No one is suggesting an extreme copper diet fad! That said, most American diets fall far short of the daily recommended guidelines so you probably do need to think about eating more copper than your current diet contains. According to the Food and Nutrition Board of the Institute of Medicine, "only 25 percent of the U.S. population gets enough copper [700micrograms] daily."
Little do most people know that there are plenty of tasty foods that are packed with copper. You just need to know what aisle of the grocery store to shop in. Here are a few of the best ways to enjoy your new favorite fat-burner:
Seeds
At 163 percent of our daily recommended intake, sesame seeds top the copper list. But sunflower and pumpkin seeds are not far behind. The wonderful thing about seeds is that they're so easy to incorporate into our diets. Blend them into smoothies (like this Chocolate Sesame Smoothie). Toss them into salads. Or, just eat them as God intended: straight up. They're the perfect road-trip, sideline-sitting, beach-going, or work-breaking snack. (Baseball games practically require a bag of sunflower seeds.) Keep them in tiny to-go containers or baggies in your pantry so that they're ready for you and your kids to grab on the go. Then just munch and let the copper do its magic.
Read more:
The truth about the link between weight loss and happiness
Nuts
Copper-packed nuts such as cashews, peanuts, walnuts, and almonds are so easy to snack on there's almost no excuse not to eat them (unless, of course, you're allergic). These nuts are already nutrition power houses so the idea that they help us burn fat while doing so much else for your body puts them in a place of high honor in your pantry. Peanuts and walnuts also have an added bonus: buy them in their shells, which are cheaper than pre-shelled, and burn a few calories — okay, a veryfew calories — by cracking them open.
Seafood
When it comes to ocean fare, cooked oysters top the list of copper-rich seafood (120 percent DV in just six oysters). But the copper in squid, lobster, crab, and octopus helps burn fat — and impress dinner guests — as well. For fun ways to incorporate a copper-packed meal into your next summer meal, try a squid paella or Southern grilled oysters.
Summer fruits
Ah, nature's candy! Everyone knows that fruits are a delicious way to stay healthy, but we tend to look to fruit for vitamins rather than as a fat-burning tool. But, many fruits, including grapes, raspberries and pineapple, are a great source of copper. So while it's perfectly fine to fill yummy summer pies and tarts or top ice cream with those beautiful summer berries, eating your grapes and pineapple straight is a great, hydrating snack. For added fun this summer, try popping your grapes and raspberries in the freezer for a frosty treat or making a colorful Fruit Kabob of your favorite copper-crammed fruits.
Greens
You knew these would be make the list, didn't you? It seems we never stop hearing about nutrient-packed greens like kale. And yet, here they are again: beet greens, turnip greens, Swiss chard, kale, and mustard greens are all terrific sources of copper. Tough that's great news for those of us who enjoy nothing more than tossing beautiful green summer salads, there are others who prefer to sneak their greens in. Try blending greens like kale into smoothies or baking them into amazingly tasty chips, which are just two of the many easy ways to sneak greens into your diet. Bonus: throw pineapple into your juice blender, which will cover up the green taste, and add even more copper to your beverage.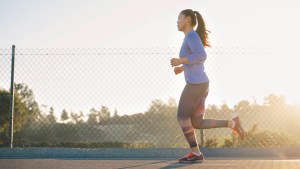 Read more:
How exercise improves your gut health