Victor Hubbard, who suffers from mental illness, has come a long way since his days on a street corner.
While lots of us do our best to help those less fortunate than ourselves, there are some truly inspirational people, like Ginger Sprouse from Texas, who went a few extra miles. When the chef opened her home and business to Victor Hubbard, a homeless man who she'd driven past to work for the previous three years, she demonstrated the importance of having the courage to follow both your heart and your convictions.
One day in June 2016, Sprouse was on her regular commute when she decided to stop and speak to Hubbard. She wanted to know why this 32-year-old always stuck to the same spot as he chatted to passers-by. Heartbreakingly, Hubbard explained that he had remained in that same spot in the hope that his mom, who'd dropped him off there saying she'd return for him — three years previously — would one day come to collect him. Suffering from mental illness, according to TODAY, the young man had been living on the streets periodically for 10 years and hadn't seen his mom since she'd left him on the busy corner in Houston.
Hearing his story, Sprouse's interest in Hubbard spiraled into something greater. Talking to NBC News, Sprouse described him as "kind, loving, and gracious." She added: "He didn't ask me for anything. He didn't want anything. He was just excited that I wanted to stop and talk to him." So over the months, the pair spent more time with each other. Inspired by his story, Sprouse wanted to do more. As reported in TODAY, she explained: "This is not okay with me that he's here waiting, and we can't do anything about it."
She set up a Facebook page This Is Victor to share his plight and started a GoFundMe page to raise money for shelter, clothing, medication, and food. In the fundraiser description, she says: "If you want to meet someone who is eternally optimistic, positive and humble go visit him. He will out-bless you every time."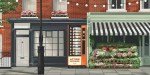 Read more:
This vending machine dispenses free essentials for the homeless


So along with trying to get Hubbard the medical support he needed, Grouse and her husband welcomed him into their home on a cold December night. Over time he ended up with his own room and secured a job helping Grouse in her catering business. Although he has since met up with his mom, Sprouse acknowledges that Hubbard's mom doesn't have the ability to cope with his specific needs. So her family decided to make a lifelong commitment to their new family member. "If we help him, we cannot just clean him up and give him a shower and throw him out there and say, 'Okay, little bird, fly.'"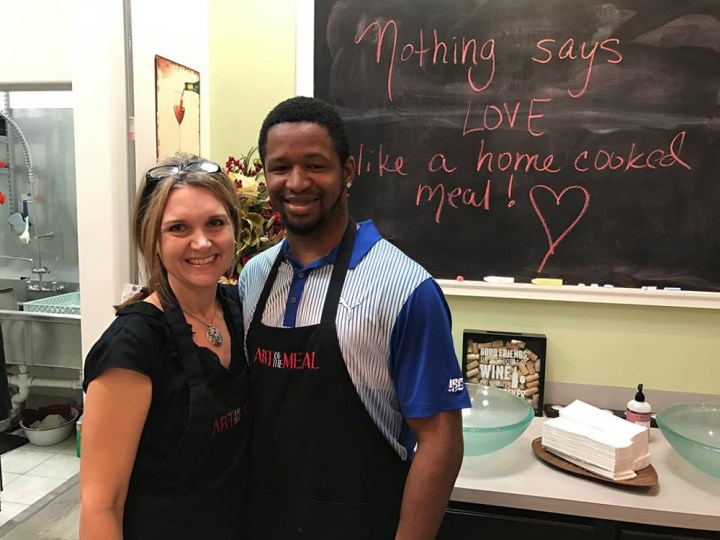 Launch the slideshow
"I have a deep faith and believe in God," she shared in the article. "For whatever reason, he was the one the Lord put there on the corner and put in my heart."
The feeling is mutual. Hubbard shared how his meeting with Sprouse gave him the "courage to transform and become a better person. … She came around and she kind of saved me. It's like grace," he explained.
One year ago this month, 200 people came to a block party to offer support to Hubbard. It was the start of a new life for him. In her original Facebook post, Sprouse expressed hope that "we as a community can be 'someone' together." Their wonderful story recently came to light in the current "Stand By You" commercial by Mass Mutual, but we wanted to know how the family is doing now.
We reached out to Sprouse, who told us that one year later Hubbard is both "healthy and happy" and, thanks to his acquired skills in Sprouse's business, he now has a job at Chick-fil-A. The mom-of-two explained that he has gained a "great sense of independence" by being able to ride his bike to work.
As for the rest of the family, Sprouse shared that while one of her sons is off to college, her other son, who is a senior in high school, is great buddies with Hubbard. Welcoming someone less fortunate into the family-fold "has impacted him greatly with a new sense of compassion." She says with a smiley face that the family are all happy, and "continue to look for opportunities to serve the Lord. Just because we helped Victor does not mean we are finished in our town."