Yes ... and no. Here's what you need to know.
I'm a huge fan of standing desks. I actually hate sitting in chairs, period — no matter how they're shaped, my back always ends up hurting. But it's logistically difficult to type while sitting on the floor … not to mention frowned upon at Starbucks.
So I'm a super fan girl of the standing desk. I even try and convert my friends and family to the standing desk when they complain about having a sore back from sitting all day. "Have you heard the good news about standing desks? They'll save you from eternal back pain!"
My family tolerates my standing-desk evangelization for the most part, but I have yet to convert anyone except my dad (who first converted me). I'm always looking for new research to show them the benefits of standing desks. Which is why I was horrified to read this article at Medium about the … ahem … dangers of standing desks.
There's plenty of evidence that standing for long periods of time is bad for you. It causes muscle pain, swelling, joint pain, all the lovely things that most people want to avoid.

It's also not clear that standing desks have any positive benefit at all, with research on the subject being of terrible quality and often finding no benefit anyway. A large study published in 2016 from the Cochrane foundation  —  usually considered the 'gold standard' for medical research  —  found that there is no clear evidence that standing desks are useful for your health at all. This isn't surprising, considering that standing desks only reduce the time that people are seated by about half the recommendation from experts.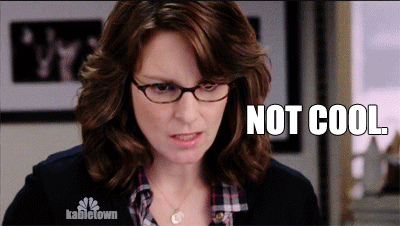 Okay, so I can see why standing for hours on end might be just as bad as sitting for hours on end. But what this study doesn't take into account is the fact that standing increases general mobility.
When I stand and type (as I am doing right this very second!), I don't just stand still. I stand on one foot, or do calf raises, or alternate slow side kicks to work on my hip flexors (and okay, take out aggression). I also walk around a lot more when I'm thinking about something. I'll do a lap around the house and pick up stray toys or start a load of laundry if I'm stuck on a sentence or idea, instead of staring idly out the window like I do when I'm sitting.
While I understand the general objection to standing desks, I just don't think it works out that way in reality. People who stand at desks are simply more prone to moving around than people who sit at desks, and what we need the most in our society is more movement.
So I will continue with my mission to convert the world to standing desks, thank you very much. I'll just add in the caveat that they work better if you throw out kicks every few minutes.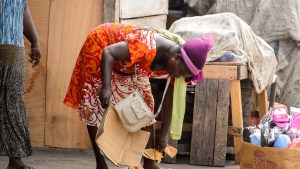 Read more:
This simple habit done dozens of times a day is ruining your back