The hook-up culture is confusing and dark. Young people want someone to tell them there's another way.
Years ago, when Boston College Professor Kerry Cronin was talking with a group of seniors about their plans after college, she learned that almost none of them had dated in college. One young woman told her that while she had grown and flourished in every area of her life at college, dating was the one thing she not only hadn't progressed in, she actually felt worse about than when she graduated from high school. She told Cronin, "I'm less courageous and I haven't dated anyone."
Cronin thought this was crazy. She had talked with many students by then about the hook-up culture and decided to give students a dating assignment in her philosophy class.
"When I started this, I was working with a group of seniors in a Capstone class and even though they were older and seemingly had a lot 'figured out,' they really struggled with the assignment. That's when I knew I needed to give a clearer explanation of what it would mean to go on a date," says Cronin. "Once I started being more explicit about what a first date is, and coached them along, it became a good challenge that they enjoyed and appreciated. I've had students tell me that they took the class simply so that I would make them go on a date, which is kind of crazy, but tells you a lot. Now, I also assign the dating assignment to my first year students for extra credit. Students need different sorts of help depending on where they are in life."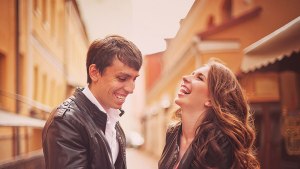 Read more:
A guide to making your first date successful
Cronin's unconventional assignment and the stories of the some of her students' experiences have become the subject of a new documentary called The Dating Project, which will make its debut on April 17. [Groups can arrange to have a one-night in-theater event that day to see the film — details are at the web site.] Aleteia spoke with Professor Cronin, who is the associate director of the Lonergan Institute at Boston College and the Faculty Fellow in BC's Center for Student Formation, to learn more about why the story and ideas behind The Dating Project are so crucial …
Aleteia: You're a philosophy professor, so how does a "dating" assignment mesh with your usual curriculum?
Professor Cronin: Most introductory Philosophy classes, especially at a Catholic college, will introduce students to the great historical philosophical questions: how should a person live, what gives meaning to our lives, what is just and moral, etc. I find that these questions naturally lead us to share our ideas about fundamental moral and ethical choices, how we think about justice within communities as well as within relationships. Our ideas about these questions should be developing in intelligent, responsible and loving ways throughout our whole lives. We discuss the role of friendship and relationships generally right from the beginning of the course I teach. When I give a dating assignment, I always ask students why they think I've asked them to do it and they pretty much always understand it. But I do make it an optional extra credit assignment for freshmen, because I realize that sometimes in that first year, it just feels to difficult.
A: What does "hooking up" mean today, and why are younger generations so unfamiliar with dating now? When did this change?
P.C.: Hooking up today comes in many forms. I find that students are often trying to figure out a "workaround" to deal with the awkwardness of trying to find a connection. So they hook up, hang out or are just "talking to someone," all of which are ways to accomplish what dating seeks to do without any of the vulnerability.
When hook-up culture really emerged is another question. Dating in the contemporary sense had a pretty short life historically, as some recent writers have noted. But it was decimated on college campuses, in my view, by the emergence of the keg party scene of the 1970s and 80s. Let's face it, a keg party is not where you're going to meet a date. The beer is bad, it's loud, and the place is a dive. No one is there for romance. I would say … by the middle of the 1990s, the dating script really devolved and fell away as hook-up culture became increasingly dominant. Even outside of colleges, there is an extended adolescence that has spilled outside of college into party culture.
Larger culture is not offering help on how to date well, casually and in a context that is not hyper-sexualized. When I talk to young adults, I'm amazed to hear how lonely they feel a lot of the time, despite being so "connected" via social media. When they ask about dating, it's a though they are asking about some ancient tradition and their questions really just are a request for some common sense coaching. I'm also pretty dismayed at how coarse and fairly aggressive hook-up culture can be. But ultimately, young people want someone to tell them there is another way.
A: How do students tend to react when first assigned this project, and what are some of the surprises or lessons learned by the end?
P.C.: One of the most fun things to happen when I first handed out the dating assignment was … that students brought the assignment home and began talking with their roommates and housemates about it. Most students at Boston College live in apartment-style housing and live with anywhere from three to seven other students. So, when they started talking to each other about it, it made our conversation back in class much richer and wider. That has really been my favorite thing about the assignment. Students who had never taken my class started emailing regularly, asking to talk with me about this and asking for help and they seemed relieved to have someone start the conversation for them. When you make something like this appealing and give them permission to try and to laugh at themselves, and to try together, it makes more of an impact and spreads faster.

A: What's the hardest part of learning to date for students? 
P.C.: Dating asks you to slow down to figure out how to say who you are and to risk rejection, vulnerability, and awkwardness. Dating asks social courage of you – something that needs to be built over time and it also asks you how to figure out how to break up with someone in a kind way if you are not really interested. Most important perhaps, dating asks if you really mean those things you say and do — do you really mean the words you are saying to me and the things you are doing with your body and the affection you are showing? Those are things we need to learn, but when we put them in dark private spheres, we get into tough situations in which we don't know what we mean or what we want and don't want. Or worse. We often end up in very sad or scary or lonely places and I think it's why it's so hard for young people to risk being vulnerable. All human relationships require this kind of courage.
A: Why is it so important to recover the meaning and rituals of dating? 
P.C.: There is an assumption that you should only be dating if you are ready to get married and you shouldn't date unless you are dating someone you want to marry. That flies in the face of hormones and how we learn about relationships in general. Throughout our lives, we get into friendships and then later realize this person isn't someone we want to spend time with and we figure out how to move on or change, and we figure out how to cultivate friendships and how to become a better friend. Lots of this kind of work makes sense in romantic relationships as well. But many young adults are scared off by the drama. I often tell my students, "If you knew how to break up better, you would be willing to date more" — these cataclysmic breakups are what scare people off from what I would consider casual, healthy dating.
Part of the trauma of these breakups is because we bring physical intimacy in way too early and we become intimate with people before we really want or have established closeness with them, and the end of a relationship can then be very devastating because we are taking back all sorts of things we "said" with our bodies. The reality is that we are all called to relationship and dating is the way to begin healthy relationships.
A: How can a parent or a teacher implement what you're doing? 
P.C.: First, go see The Dating Project documentary on April 17! I couldn't be happier with the way the filmmakers ended up framing this movie. They let the stories of these wonderful people tell the story of us all. Themovie is for high schoolers through nursing home residents! Remember that over 50 percent of American adults are living alone, so we might assume that a number of them would like to date. And it is not only for single people, but families, parents, grandparents and friends who want to help support single family members and friends.
Look, we don't have arranged marriages in this culture, but we still need help from family and friends to keep moving forward and to feel good about it and to have a lightness about it. We can help each other on this.
The dating assignment I give is not about primarily about romance, it's about courage. Dating takes social courage and we need to teach our young people the virtue of social courage. This documentary opens a conversation that a lot of single people are wanting to be part of. I've been having a wonderful conversation about it for years with students at Boston College, but the movie also does a beautiful job of showing the great human struggle that single people face day to day. I think we need to work together to support them in proving that there are ways to date differently.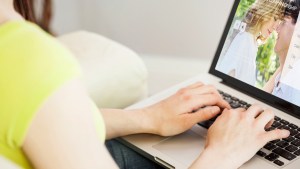 Read more:
4 Online dating tips if you're seeking a serious relationship