When I embrace my life with all of its foibles and bumps, I enjoy the ride so much more.
What can God do in your life with one Bible verse a day?
Subscribe to Aleteia's new service and bring Scripture into your morning:
Just one verse each day.
Click to bring God's word to your inbox
I was eight months pregnant and, for a while, I was feeling quite guilty about it. Sorry, kids, mommy can't skate. I'm pregnant. Same with sledding. Same with snow-fort building. Same with all of the fun things. I can't do any of them.
The polar vortex temperatures outside confirmed our destiny. The long days in the house started to mess with my head. I started thinking about all of the things my kids weren't doing. I was obsessing that this wasn't how I wanted to "do winter" with my kids.
Sometime during our imprisonment, our four-year old found my old point and shoot camera. After a quick tutorial, he was all about capturing every angle of our home.
One night, as I was getting my huge body ready for bed, I decided to pick up the camera and take a look at what he'd captured.
His photos captivated me. They encapsulated the coziness of family belonging and the very heart of security.
But even more than the photos, the videos took my breath away. My husband looking at flyers at the table in the morning sun. Me, rinsing my French press in my long blue robe. My little girl smiling and running in circles around our family's newest little photojournalist. He stood there, beholding, filming. He quietly witnessed it all and thought it was all worthy of capturing.
I heard my own voice addressing my children and my husband from outside of the frame. It was kind. It was warm. It wasn't what I had imagined. I didn't sound distressed that we were inside co-oped up together … again. I didn't seem distracted or obsessed with productivity like I always picture myself to be.
I might not be able to roll around in the snow, but I can listen like it's my only job while I bounce on my medicine ball. Because it is my only job in that moment. I can make simpler meals and use the excess time to make puzzles and listen to the stories and bizarre jokes they've concocted after a (decidedly) healthy dose of quiet time.
In her book A Mother's Rule of Life, Holly Pierlot writes about being present to the reality that is dealt to us. "Realizing that God acts in the present moment, not in the future nor the past but only now, we can be open and attentive to His whisperings, and accept all that happens to us as coming from the hands of our Heavenly Father for our own good."
I realized that all of my life's circumstances and especially those circumstances that frustrate my plans are blessings. The moments of powerlessness and frustration with my own weaknesses are special opportunities to model and train virtue (both in myself and in my family). I've noticed the exhilarating sense of freedom I feel when I give reality permission to be what it is. When I embrace my life with all of its foibles and bumps, I enjoy the ride so much more.
I've learned to give someone else the lens (both literally and figuratively) and to thus relinquish control in some areas. So there it is. Give all of the children cameras. The view is much better and we always look so much more flattering in the light of another's choosing.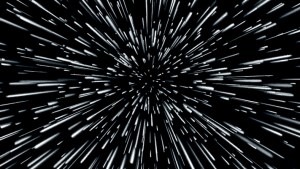 Read more:
How do we maintain perspective in this battle between darkness and light?