When consumed in moderation, coffee provides valuable health benefits.
You can get Aleteia inspiration and news in your inbox. Our specially curated newsletter is sent each morning. The best part? It's free.
Sign up here
For years, coffee has been the favored companion when it comes to chats between friends and long nights studying or on the job. The star ingredient is its caffeine, a stimulant for the central nervous system.
As one of the most-consumed beverages in the world after water, coffee can be a great ally in the morning with breakfast to "shake the cobwebs away" and during the rest of the day when we need a shot of energy. Although it's a stimulating beverage, if consumed in moderation, it can bring us valuable health benefits.
Varieties of coffee
Coffee is obtained from the coffee plant, which grow in tropical zones with plenty of humidity and little sun, and at high altitudes.
The two best-known varieties are the Arabica and the Robusta. Arabica coffee, grown mainly in Ethiopia, is the higher-variety kind and has the largest production worldwide. Its flavor is softer, sweeter, more acidic, and it has a pleasing taste of wild fruit and berries. Robusta coffee requires less altitude and a higher temperature. It is grown in West Africa and Southeast Asia, and it has a somewhat bitter taste, with touches of dry fruits and wood.
The coffee bean is harvested when the fruit is green and after about eight months, the color changes from yellow to red. Then it is toasted to get the desired concentration of flavor and color, which will depend on various factors, including the way it is prepared. For example, if it is prepared with a filter, it will be lightly toasted; if it's an espresso, it will be more intensely toasted.
Recognized health benefits
Researchers from the International Agency for Research on Cancer (IARC) and Imperial College London found that "higher levels of coffee consumption were associated with a reduced risk of death from all causes, particularly from circulatory diseases and diseases related to the digestive tract."
There has been no evidence that coffee is carcinogenic, although some experts say it's best to drink coffee from beans that are cultivated organically since that helps to ensure you are not ingesting pesticides.
Nutritional benefits
Questions have been raised about whether coffee can be considered a healthy drink. But today, based on scientific studies, the consensus among most who have studied it, is that moderate consumption, with a balanced diet, can have beneficial effects on the body.
Coffee is a plant-based product composed of more than 1,000 different chemical substances, including vitamins, minerals, amino acids, polysaccharides, and sugars. Its energy value is low, since one cup contributes about two calories.
One of its main components aside from caffeine are the polyphenols (antioxidants) that help the body reduce or eliminate the negative effects of free radicals, thus helping to prevent neurodegenerative and cardiovascular diseases.
Of course, its better-known quality is caffeine, which helps us stay more alert, and can improve our concentration as well makes us feel less sleepy.
Along with the caffeine, other components of coffee enhance our athletic ability, improving muscular and cardiac performance, and also helping us recover after doing sports.
However …
Decaffeinated coffee has the same health benefits as regular coffee with respect to blood diseases and type 2 diabetes.
But pregnant women should not drink too much coffee, as it has been linked to an increase in miscarriages. As there are not enough studies to prove or disprove this link, it is recommended that pregnant women drink no more than two cups of coffee per day.
Children should also not drink coffee because of its caffeine content, which can give them gastrointestinal problems and make them restless, as well as speed up their heart rate and increase their blood pressure.
But outside of these restrictions, we can continue enjoying this delicious drink, knowing that moderate consumption may have benefits to our health.
Read more:
The Power of a Cup of Coffee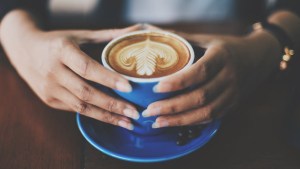 Read more:
Want to live longer? Drink more coffee
This article was originally published in the Spanish edition of Aleteia and has been translated and/or adapted here for English speaking readers.