It's about battling your brain and adopting the right attitudes.
Human knowledge comes through the senses (sight, hearing, smell … ) that send information to the brain, which then processes it with the intellect. That is how we make judgments, which can be more or less elaborate: "The man sitting at my right on the bus is tired" or "The woman I just got into the elevator with is not friendly because she never says hello, not even today."
When we see someone for the first time, we capture information about how they present themselves, their words, their actions at that moment, and we get an initial idea of who they are. But along with the little data we have, we add content that we connect to them.
The brand of a clothing item tells me how much money the person has spent and what social class they may belong to — though it may not be accurate. The way a person does their hair and makeup can attract me, while odd aesthetic choices and a lack of hygiene can move me to reject them (but I can't know the reason why the person looks a certain way).
When we don't have a lot of information to work with, our brain tries to "cover up" those gaps or expand the real data we do have in order to give us a better idea of what we know. That's how prejudices are born.
A preconceived idea that is almost always negative
Prejudice is a preconceived opinion, generally negative, about something or someone. It's a judgment that does not begin with the reality but has been created in our mind based on real data that have been connected — correctly or erroneously — to other data.
What happens if we let ourselves get carried away by prejudice? We may end up judging someone in the wrong way. We may not let them express themselves, and may instead just assume our opinion about them is correct. We may look at them suspiciously and let our imagination fly because we think we already know what the next steps will be.
So, for example, someone wearing a black hood and a spiked bracelet is a delinquent, someone who has cut their hair in a punk style is violent, someone who wears a long robe or a headscarf is an Islamic fundamentalist …
A professor once explained that one day a student with a punk aesthetic came to class with a spiked dog collar around her neck. She certainly got a lot of attention and some classmates kept their distance before she even got to the classroom. The teacher asked her why she was wearing the collar and she answered, "Because I don't want them to look at me, because I'm shy."
The professor understood that the last thing the girl wanted was to hurt someone.
If we let myself get carried away by prejudices, it's very possible we could lose big opportunities to meet people who are not like us, to create friendships, to deepen in our relationships…
Voluntary ignorance is the enemy of culture and of brotherhood between individuals and peoples.
Two necessary attitudes
To combat this deformation of intelligence that leads us to pre-judge a person before really knowing what they're like, we need to keep two attitudes in mind:
Don't let yourself be carried away by a first impression. Always try to get to know the person better.
Let people explain why they do what they do before judging them.
Have you ever prejudged someone? And has anyone ever mistakenly prejudged you? Perhaps it was your clothes, your home country, your language, or a phrase out of context? Our own experiences can also help us to slow down our tendency to leap to conclusions.
It's much better to give the reality a chance.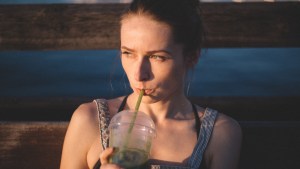 Read more:
My judgment experiment: How I'm learning to look past appearances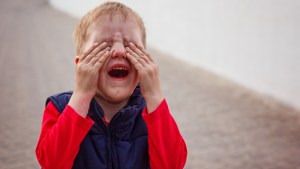 Read more:
One woman's snap judgment about a mother in a parking lot is a lesson for us all
This article was originally published in the Spanish edition of Aleteia and has been translated and/or adapted here for English speaking readers.