Are you following these tips in your marriage?
A solid and stable couple relationship does not develop overnight. In fact, this is the great paradox of married life: the more we weather storms and successfully live through difficult challenges, the stronger our relationship will become. In other words, problems met successfully can bring us closer, rather than separate us from our spouse.
This does not mean that in the midst of the trial, when we're going through a bad spell, we will not feel like the relationship is destabilized, and that we will not feel like running off and calling it quits. It does mean that we always have the ability to overcome these ups and downs, both personally and as a couple. We can learn to be resilient.
But what exactly makes highly resilient couples be that way? Here are some characteristics (including some ideas from a great article last year in the Huffington Post).
They know how to laugh at life. Their motto is to laugh at life before life laughs at them. Although they might feel that things could not get any worse, they take a lighthearted approach to their problems and do not allow themselves to be shipwrecked. In fact, these are the couples whom you will almost always see happy and with a smile on their faces. It's not just a matter of temperament; it has to do with having correct perspective.
They do not play the blame game. They are very clear that if one of them has a problem, they both have a problem, because they are "one flesh." They do not focus as much on who was mostly responsible for the situation, as on their shared commitment to find and implement a solution, on what they could have done differently, and on what lessons they learned.
They have empathy and sympathy. They strive to be united in feelings and actions, each doing their part. They allow themselves to feel sad and respect each other's need for space without taking things too personally. Each one assumes responsibility for what he or she is feeling. However, so great is the love that unites them, and they are so connected emotionally, that they openly support each other.
They seek support. These couples know full well that, in general, they will not be able to make it on their own. They are humble enough to seek professional help, as often as they may need it.
They speak freely. These are couples in which neither is afraid to bare their soul to the other. They know how to express to each other their feelings, fears, and worries, etc., without fear of being rejected or judged. While one expresses himself, the other receives with compassion every shared word, tear, or gesture.
They are committed to seeking and finding solutions. These are couples who are not prone to giving in to a cycle of victimhood or to ignoring problems, but rather seek to solve them and move ahead—but always together, because they do not see things are "your problem" or "my problem," but "our problem."
They are each other's priority. It's true: When facing problems, the last thing we feel like doing is reminding our spouse how much we love them. But it is precisely at those moments when we must strive the most to remind our spouse of our love. This is exactly what highly resilient couples do: even if and when they "do not feel it," they do not stop expressing their love through small messages and symbolic gestures loaded with love and acceptance.
They have a very positive attitude. They know that everything eventually comes to an end, and that "this too shall pass." They are very clear in believing that what is "wrong" or "bad" is the problem, not the other person. They live with hope for a better tomorrow, and they work today to achieve it.
In the face of any problem, they kneel before God. They understand very well that "a cord of three strands is not quickly torn apart." (Ecclesiastes 4:12)
These are some of the key elements that differentiate strong couples from weak ones, giving them their capacity to recover after a difficult situation and to know how to smile through adversity.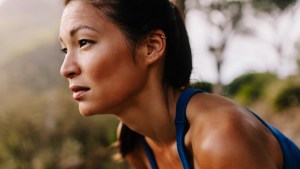 Read more:
The best-kept secrets of resilient people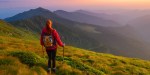 Read more:
You can learn to be more resilient — here's how


This article was originally published in the Spanish edition of Aleteia, and has been translated and adapted here for English-speaking readers by Martha Fernández-Sardina.