With the examination of the cause held up out of fear, it was the pope emeritus who opened the cause two months before his renunciation.
Though Oscar Romero, archbishop of San Salvador, was shot while he celebrated Mass and was a known advocate for the poor, some voices opposed considering him for canonization as a saint, fearing that he could be made a Marxist icon.
It was Benedict XVI who overruled those fears and paved the way for the upcoming canonization.
This was affirmed by the postulator of Romero's cause, Archbishop Vincenzo Paglia, who spoke last week with Vatican Insider about the case.
Paglia, who is also president of the Pontifical Academy for Life, recalled how in 2007, during the Latin American bishops' conference in Aparecida, Brazil, Benedict XVI spoke highly of Archbishop Romero.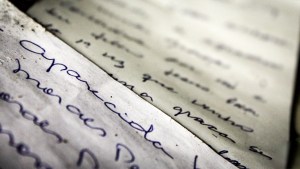 Read more:
The Aparecida Document: What you need to know
Following the pope's comments, voices opposed to the canonization of the Salvadoran prelate rallied.
Archbishop Paglia said he believes opponents to the beatification feared "a manipulation by the left," which wanted to create a Marxist icon. However, Archbishop Romero, dubbed "the bishop of the poor," wasn't a supporter of the "most extreme liberation theology" and John Paul II had also acknowledged his worth, Paglia confirmed.
According to Archbishop Paglia, it was Benedict XVI who ordered the "opening" of the cause on December 20, 2012, less than two months before his renunciation. And this decision, continued the Italian prelate, resulted in the files being studied in more depth, "to remove [Archbishop Romero] from the manipulation from the left and to invite the Church to make him a witness of the faith," that is, a canonized saint. The Salvadoran bishop was beatified in May 2015.
Miracle during the beatification

It was actually on the day of the beatification ceremony that a miracle occurred, paving the way for his upcoming canonization, Archbishop Paglia also noted.
The miracle concerned a woman from El Salvador whose doctors said she would die in childbirth. However, while the beatification was taking place, her husband and friends prayed to the new Blessed. "The woman did not die and recovered totally," explained the postulator.
Pope Francis recognized this miracle attributed to the intercession of Blessed Archbishop Romero on March 7, therefore opening his path to canonization. The date of the ceremony must now be announced by the pontiff in Consistory. This will "probably be in May," Archbishop Paglia reckons.