Jesus makes perfect what was lacking in the Patriarchs of Israel.
Jesus Christ's sacrifice on the cross was an earth-shattering moment in history. Nothing matches what happened in Jerusalem almost 2,000 years ago.
It was something entirely new, yet rooted in the past. As Jesus said to his disciples, "Think not that I have come to abolish the law and the prophets; I have come not to abolish them but to fulfil them" (Matthew 5:17).
He fulfilled the past in various ways, taking what was lacking in the Old Testament and perfecting it, making it new.
Here are a few of the ways that Jesus' life and death continued on what was already started by those before him.
Christ is the new Adam
Jesus repairs the evil wrought by Adam: "For as in Adam all die, so also in Christ shall all be made alive" (1 Corinthians 15:22).
Christ is the true Noah
As Noah led the people onto the ark to a place of peace, so now Jesus leads his Church, the Ark of Christ, to the eternal joys of heaven.
Christ is the true Abraham
The promises made to Abraham, the "Father of Many Nations," are now fulfilled through Jesus, who welcomes people from every nation to be part of his Church.
Christ is the true Jacob
As Jacob wrestled with God to receive his heavenly blessing, Jesus wrestled and defeated sin and death to bring a blessing upon us all.
Christ is the true Moses
While Moses was able to set his people free from slavery and feed them manna in the desert, Jesus sets the people of God free from the slavery to sin and feeds them himself with the true bread from heaven while they wander in the desert of this life. As Moses led his people to the promised land, but wasn't able to enter it, Jesus enters the true Promised Land of heaven and brings all those who will follow him into a land more resplendent.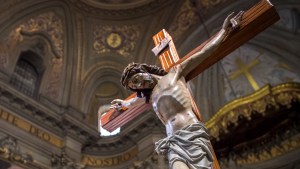 Read more:
5 Inspiring quotes on the power and beauty of Jesus' Passion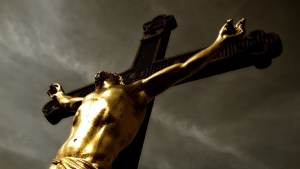 Read more:
Where did the wood of Jesus' cross come from?