It's hard not to be inspired by the story of Joy Mangano.
When a woman's life revolves around the home, she is often perceived socially as "stagnated" in her career. But Joy Mangano broke that stereotype precisely by using her domestic experience to create great inventions that make it easier to do everything from cleaning floors to organizing closets.
You don't have to be a mother to understand that keeping a house clean with three little ones is a titanic task, but Mangano used her creativity to make her life less complicated, coming up with accessories to make her housework easier. She put her imagination to work.
Ever since Mangano was a child, she loved inventions. While working for a veterinarian, she came up with the idea of a fluorescent collar so that dogs and cats wouldn't get lost in the dark. She never patented it and another company brought it to market a year later.
Her first great invention was called the "Magic Mop," and it was basically a mop that absorbed more water because of its cotton fibers and that had a mechanism that made it easier to rinse and squeeze dry.
At age 34, Joy was so happy with her invention that she decided to take a risk and invest all her savings into it, asking for a loan to create 100 prototypes.
She sold them, but the earnings didn't amount to much because her production process was not very efficient; in addition, the cost of the pieces that she had to send away to be made increased faster than the ones she was able to make herself.
Her children, even at a young age, helped her to assemble the mops, but she knew that she had to take another step if she was going to be truly successful.
Two years later, she managed to get an opportunity to showcase her mop on QVC, but the host (a man who didn't even take the time to understand the product before presenting it), did a terrible job advertising it and it was a failure.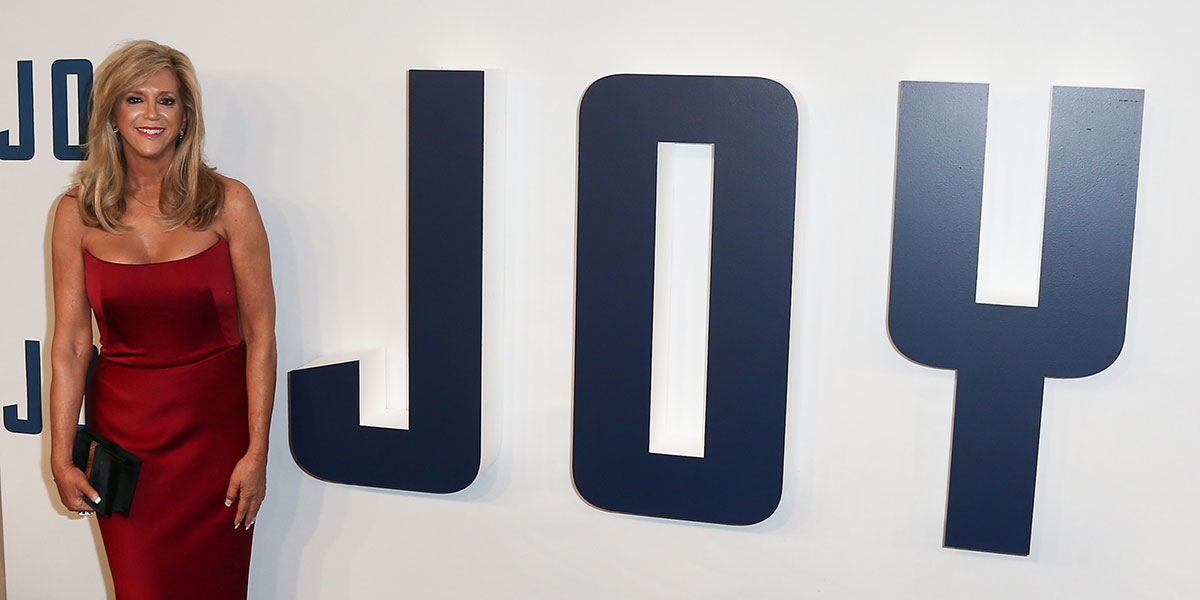 Although it wasn't QVC policy, Joy asked for a second chance and they let her introduce her own invention. (If it didn't succeed, she was headed for bankruptcy.)
The presentation was a success and she was able to sell 18,000 mops in less than half an hour, earning 10 million dollars in one year. She was able to industrialize it and she even created her own company, Ingenious Designs.
During the next decade, she continued creating more inventions for the home and for women: Velcro hooks so that clothing wouldn't slip, mini steamers to get rid of wrinkles in hanging clothing, air purifiers to stop bad odors, sneakers with platform heels built in, and so many other items.
Mangano sold her company to the competition's sales channel, although she never stopped being a close friend of the QVC executive who gave her her first and second opportunity. But she stayed on as president, helping dozens of women who, like her, have great ideas but sometimes just need someone to help make them happen.
In 2015, the movie Joy was released, telling her story, with Jennifer Lawrence playing Mangano. Although it has a lot of fictional elements, the essence of her ingenuity, patience, courage, perseverance, and hard work are all there.
"I'm lucky to be successful, but it was a long road and full of challenges, so I'm trying to make it easier on other women," Mangano said in an interview, where she also told all entrepreneurs: "Focus on the small achievements along the way so that you reach your goals faster. Stay positive, and get out there and start something new."


Read more:
Mother of re-invention: From farmer to entrepreneur thanks to CRS!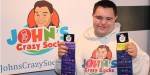 Read more:
Meet the entrepreneur with Down syndrome who created a million dollar company (VIDEO)


This article was originally published in the Spanish edition of Aleteia and has been translated and/or adapted here for English speaking readers.