Follow the path that tradition tells us Jesus took on the way to his crucifixion and burial.
As Christians all over the world pray the Stations of the Cross this Holy Week, meditating on Christ's Passion, they follow in the footsteps of medieval Europeans who first made pilgrimages to the Holy Land in order to unite with the suffering of Jesus' last days.
As early as the 12th century, these pilgrims followed a route that began with Calvary and ended with Pontius Pilate's house. When they returned home, they recreated images of the stations of the Cross, which became increasingly popular after Muslims closed the Holy Land to Christians.
The Franciscans took an active role in developing the Way of the Cross after they gained custody of the sacred sites of the Holy Land in 1343, and later reversed the route to follow the chronology of the Passion, beginning with Pilate's house and ending at Golgotha.
In 1686 Pope Innocent XI granted the Franciscans the exclusive right to establish stations along the Via Dolorosa in Jerusalem. While the order and position of the stations has been a subject of debate over the centuries, pilgrims who return again and again to walk the Via Dolorosa as a devotional exercise that allows them to experience Christ's Passion in spirit.
Today visitors to Jerusalem can follow the route along 14 stations, from the spot where tradition says Jesus encountered Pontius Pilate to the last four stations, located in the Church of the Holy Sepulchre, the sacred site of Christ's death on the Cross.
To take a virtual walk along the Via Dolorosa in this slide show (click "launch slideshow"). Most of these photos are courtesy of Greg Friedman, OFM, Franciscan Monastery of the Holy Land in America.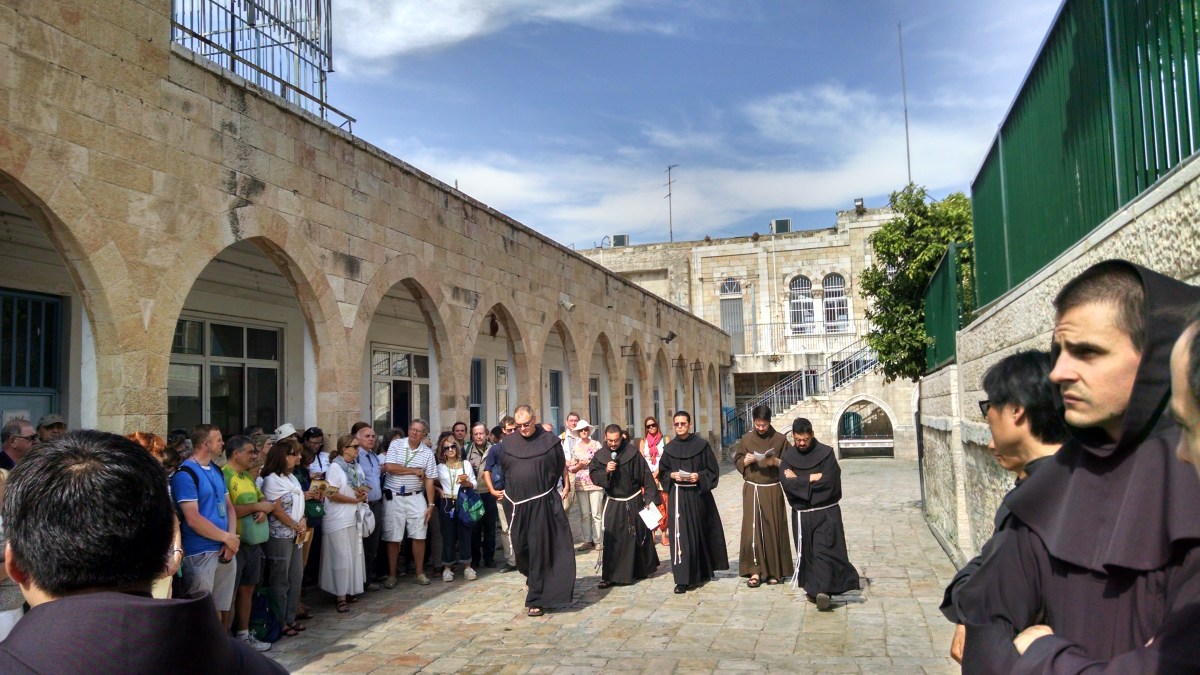 Launch the slideshow