Electronic cigarettes have taken schools by storm, and parents need to take action.
Have you heard of vaping?
Well, you should … especially if you have a child in middle school. That's the best age to begin building your defenses against this new, pervasive, harmful habit that's so popular among teens today. And lest you think you've given the "don't do drugs" speech so many times that your kids are immune to its influences, think again. Vaping, the "new smoking," where kids use a battery powered device that vaporizes candy flavored chemicals, nicotine, or THC (the principal psychoactive constituent of cannabis) — or a concoction of all three — so it can be inhaled, is everywhere. And it's easy … which makes it feel all the more harmless to kids. It's in the bathroom where your kids frequent several times a day between classes. It's in the locker room before a game. It's at the movies, friends houses, and on walks home from school, it may even be tucked into a pocket of your child's backpack or in their pencil case right now.
The electronic cigarette products marketed to children are small and often disguised as a pen or USB. The e-cigarette maker Juul is extremely popular among the under-age set for its sleek, discreet designs (so much so that its brand has become a synonym for vaping — Juuling). The vapor is generally undetectable, so quickly opening the window can eliminate any trace of the toxic fumes. Product makers and marketers knew exactly what they were doing when they designed these products to attempt to hook the next generation of kids on nicotine and other substances, despite their official statements and condemnation of the use of their products by anyone under 18.
But don't let that comfort you, or let you believe that your kid can't get their hands on these things. They can — very easily. Often from other kids in school; everyone in the grade knows who they are. Your kids are probably being offered a hit now and again, in hopes they might want to buy their own devices, which can run anywhere from $30-50 "on the school market." The prefilled containers of liquid cost as little as $5 a pop.
Ana Rule, a professor of environmental health and engineering at Johns Hopkins University and an author of a study on e-cigs and teens, told Business Insider:
"The people that are marketing these new devices claim that their main focus is to reduce the risk of smokers, and I agree, vaping probably represents a reduction in risk from smoking. "But they fail to address the increased risk to this huge market they are creating among teenagers and young adults that never have smoked, and would have never even considered smoking," she added.
While some kids do get addicted to the rush of nicotine or THC oil (which is about four times as potent as regular pot), it's not just the dependency aspect you have to worry about.
There's a whole, disturbing culture around "the art of vaping," including hacks to optimize your device and tricks including blowing the biggest "clouds" of vapor possible — there's even something called the Vape Cloud Championship. Just google it and you can find countless videos with millions and millions of views. Peer pressure to use this stuff is huge, and kids are drawn in by the "fun" that's been created around a habit with so many potential dangers. Everyone is doing it, is the message kids are getting. It's no big deal …
Vape makers are quick to say that vaping is a safe alternative to smoking because there's no actual smoke (but carcinogens may be present in some of the cartridges depending on the brand). What they fail to acknowledge is that our lungs were designed to inhale one thing: air. Anything else — water, chemicals, drugs — is obviously not natural and potentially dangerous. Many vape juices contain chemicals that have been banned by the FDA in food products, like diaceytl, the ingredient that has since been prohibited from microwavable popcorn because it gave factory workers an incurable respiratory disease known as "popcorn lung."
Unfortunately, vaping is too new to have long-term studies showing the effects of long-term use. It's going to take years before doctors can produce the medical data that is more persuasive than a concerned parent reading off a list of "probablys" and "maybes."
So talk to your kids constantly, pray, and watch them (a random backpack search once in a while doesn't hurt either). These resources can help you get familiar with this scary new landscape so you can take action if you need to:
Hidden in Plain Site. This link shows you photos of common everyday items used in drug use and vaping to be aware of in your child's bedroom.
Surgeon General's Tip Sheet. This printable PDF is a great resource for how to start the conversation with your kids if you suspect them of using or thinking about experimenting.
CDC E-Cigarette Fact Sheet. What they are, what they do, how they work, the general health risks of using this device, which it deems a "public health concern."
If you are concerned that your child might be vaping, a good first step is contacting your school's substance abuse counselor, if the district has one. Unless your child, or another child, is in imminent danger, your conversation will likely be kept confidential, and you can discuss the next best steps for your child, including counseling and intervention. Like smoking, vaping can be a gateway habit leading to more dangerous behaviors and substances down the road.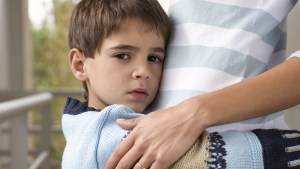 Read more:
Why we need to let our kids be "uncomfortable" as much as possible