The Church has principled reasons for opposing contraception. We also have emotional ones.
A few weeks ago, I shared 9 Ways non-Catholics are turning against contraception.
I was preparing for the Benedictine College, Kansas, symposium for the 50th Anniversary of Humanae Vitae, Pope Paul VI's 1968 encyclical "Human Life: On the Regulation of Birth."
Now that the symposium is done, I thought it only right to share nine reasons Catholics oppose contraception.
First: My favorite reasons have names.
Our keynote speaker was Janet E. Smith, a scholar who has been speaking about Humanae Vitae for years, including her much-shared talk "Contraception: Why Not?"
She told this story about what happened at Benedictine's symposium this year:
"A big beautiful young man with a big beautiful head of hair came up to me after my talk and told me that many years ago, hearing my tape moved his father to reverse his vasectomy and as a result of that he was here today," she said. "His eyes filled with grateful tears and I got a series of wonderful heartfelt hugs."
I teared up, too. So should my own children who would not exist if not for Humanae Vitae, and the generous spirit it taught.
Second: But couples have as much reason to be grateful as their children do.
The U.S. bishops put it this way: "Suppressing fertility by using contraception denies part of the inherent meaning of married sexuality and does harm to the couple's unity … The Church's teaching is not only about observing a rule, but about preserving that total, mutual gift of two persons in its integrity."
That's the official way of saying it. What it means, though, is this: Sex is for uniting man and woman, and for making children. If you sap it of its power to reproduce, it has a funny way of losing its power to unite as well.
In a contraceptive relationship, women start to feel used by men as mere objects of pleasure — and men started to feel like their wives are losing interest in them sexually.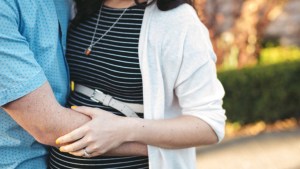 Read more:
Considering Natural Family Planning? A doctor answers 6 big questions
Third: The natural meaning of the act itself.
This makes sense. Contraception thwarts the natural design built into the sexual act. Eating causes pleasure and also nourishes; if you tried to eat for pleasure then vomit to avoid nourishment, eating would become unappetizing. In the same way sexual pleasure unites spouses and makes babies, and it takes invasive measures to try to stop it.
Abstaining from sex is entirely different from a thwarted sexual act. Natural family planning methods observe fertile signs in a woman's body and couples adjust their sexual activity accordingly — to get pregnant or to avoid pregnancy.
Fourth:  Contraception weakens the family, with disastrous consequences.
The more you take away sex's natural consequences, the more unintended consequences you get. In Humanae Vitae, Pope Paul VI warned that contraception would "lead to conjugal infidelity and the general lowering of morality."
This it has, in spades.
Early on, sociologists began tracking the contraception-divorce link. Mary Eberstadt has spelled out how contraception fueled the sexual revolution, including the divorce epidemic:
"[T]he sexual revolution has profoundly affected the most fundamental aspects of human relationships, including the way women view and treat men; the way men view and treat women; and it has even undermined one of the deepest shared tasks of men and women, which is the protection of children from forces that would harm them."
The divorce epidemic, in turn, pushed a new class into poverty: Single mothers. Now, as Brad Wilcox said at Benedictine, the ravages of the sexual revolution disproportionately hurt the poor.
Fifth: Contraception is part of the reason we have a #MeToo movement.
At the symposium, San Francisco Archbishop Salvatore Cordileone noted the dissonance in a society that aggressively promotes all kinds of sexuality and then is surprised when women complain of sexual harassment.
"This is another major head-scratcher for me. The whole point of these last 50 years was supposed to be liberation," Archbishop Cordileone said. "No one dares to suggest that the problem is the sexual revolution itself."
But Humanae Vitae warned that exactly this would happen. "A man who grows accustomed to the use of contraceptive methods may forget the reverence due to a woman, and, disregarding her physical and emotional equilibrium, reduce her to being a mere instrument for the satisfaction of his own desires," wrote Paul VI.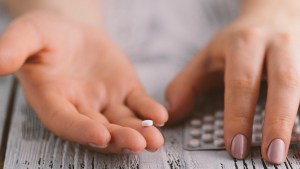 Read more:
Why Millennial women are rejecting the pill
Sixth: Contraception is one of the reasons we think we "own" our bodies.
In Humanae Vitae, Pope Paul VI suggested that contraception would lead us to think we had "unlimited dominion" over our own bodies.
By rejecting God's authority in our sexual faculties, we end up rejecting God's authority in general. Once we decide to "redefine" our bodies' sexuality in one way, we begin to "redefine" it in many ways.
Archbishop Cordileone echoed Pope Francis in pointing out that our sex differences are built into our very identities. "We cannot think of a generic human body, but only of a male body or a female body," he said.
Read more:
Francis has firm words on gender theory, complementary nature of the sexes
Seventh: We think we have the right to change others' bodies.
Paul VI warned of the power over sexuality "passing into the hands of those public authorities who care little for the precepts of the moral law." If families solve problems through contraception, he asked, who can blame a government for doing the same thing?
We now know his worry was exactly right.
Nigerian Obianuju Ekeocha wrote an "Open Letter" to Melinda Gates, imploring her to change her plans to spend $4.6 billion on contraceptives for Africans.
"The moment these huge amounts of contraceptive drugs and devices are injected into the roots of our society, they will undoubtedly start to erode and poison the moral sexual ethics that have been woven into our societal DNA by our faith, not unlike the erosion that befell the Western world," he wrote. "I see this $4.6 billion buying us misery. I see it buying us unfaithful husbands. I see it buying us streets devoid of the innocent chatter of children. I see it buying us disease and untimely death. I see it buying us a retirement without the tender loving care of our children."
Eighth: The Church has always taught against contraception — and still does.
The Old Testament "sin of Onan," or withdrawal, was the focus of much early Church teaching on the subject.  In A.D. 195, Clement of Alexandria taught against these deliberately "wasted" sexual acts.
But Hippolytus of Rome in 255 also preached against "drugs of sterility" and other contraceptive methods, and Augustine wrote in 419 against couples "obstructing their procreation" by "an evil deed."
Vasectomies were not possible in the early days of the Church, but the First Council of Nicaea in 325 taught against castration.
Humanae Vitae reaffirmed and updated Church teaching in 1968. The Catechism of the Catholic Church in 1992 reiterated the prohibition against "direct sterilization or contraception" (CCC 2399).
The 1997 Vatican guide for confessors put it this way: "The Church has always taught the intrinsic evil of contraception, that is, of every marital act intentionally rendered unfruitful. This teaching is to be held as definitive and irreformable."
The Compendium of the Catechism (No. 498) restated the rule in 2006.
Ninth: We are against contraception because we care about others.
Even without Church teaching on the subject, there would still be strong reasons for Catholics to oppose contraception — because we want what's best for the world. As Mary Eberstadt wrote in the Wall Street Journal:
"This isn't just a Catholic thing. In severing sex from procreation, humankind set into motion forces that have by now shaped and reshaped almost every aspect of life in the Western world. Families are smaller, birthrates have dropped, divorce and out-of-wedlock births have soared. Demography has now even started to work against the modern welfare state, which has become harder to sustain as fewer children have been produced to replace aging parents."
The Church has principled reasons for opposing contraception. We also have emotional ones. We like those people who we got to meet because of Humanae Vitae — and we don't like what the world has become when openness to life has been rejected.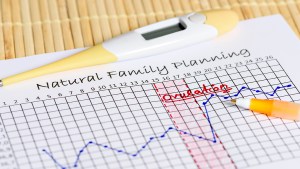 Read more:
Teaching your teen to chart her cycle could literally save her life