St. John Vianney offers some consoling words to the penitent soul.
Need an idea for Lenten almsgiving?
Help us spread faith on the internet. Would you consider donating just $10, so we can continue creating free, uplifting content?
Make a Lenten donation here
Going to the sacrament of Reconciliation can sometimes be daunting. We don't always like to say out loud our many sins and might even be embarrassed to approach the priest.
Yet, the Church invites us with open arms and invites us to make use of this great sacrament.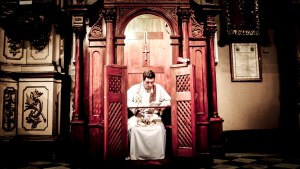 Read more:
How to go to confession, a step-by-step guide
St. John Vianney knew well the power of this sacrament. He would spend up to 16 hours a day hearing confessions. People from miles around would travel to the saintly priest, just to go to confession.
He knew confession was a great aid to our soul and preached about it on many occasions.
Here are a few quotes from his homilies that highlight the beauty of this sacrament and offers encouragement to the weary soul.
It is a beautiful thought, my children, that we have a Sacrament which heals the wounds of our soul!My children, we cannot comprehend the goodness of God towards us in instituting this great Sacrament of Penance. If we had had a favor to ask of Our Lord, we should never have thought of asking Him that. But He foresaw our frailty and our inconstancy in well-doing, and His love induced Him to do what we should not have dared to ask.My Children, if [a person has] a serious illness, if it is a dangerous wound, he must have the doctor; after the doctor come the remedies. In the same way, when we have fallen into any grievous sin, we must have recourse to the doctor, that is the priest; and to the remedy, that is confession.God makes a greater speed to pardon a penitent sinner than a mother to snatch her child out of the fire.When you go to confession, you must understand what you are about to do; you are about to un-nail our Lord.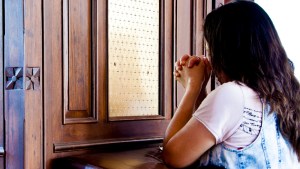 Read more:
This prayer to St. Joseph can help you prepare for confession