... and what to focus on instead for real results.
I know I've written before about how taekwondo and kickboxing helped me lose weight, but I'm not sure I've ever written about all the failed weight-loss attempts that preceded martial arts … and there were many. So, so many.
Like most women caught in the roller coaster of pregnancy after pregnancy, I was constantly trying to shed baby weight while battling hormone fluctuations and lack of sleep. I tried every fitness trend I could find on DVD, from the 30-Day Shred to Insanity. I tried diet after failed diet, finally resigning myself after baby #4 to permanent bulge, permanent double-digit pants size, and permanent side-eye from doctors who disapproved of my BMI results.
So when I started kickboxing, it wasn't to lose weight. I had pretty much given up by then. It was because I wanted to do something with my kids, and because kicking and punching things looked like fun. I wanted to learn to do it better. I wanted to be able to throw a spin hook like Chuck Norris, a goal that seemed so ridiculous as a postpartum mother of five that I figured I had nothing to lose. So I threw myself into martial arts with a very different mindset than I had ever had before … not to lose, but to gain.
It turns out that this mindset — more fitness, not less fatness — might be the key in reversing our national obesity crisis, according to a recent article in The New York Times.
In an editorial in the JAMA issue, Dr. Edward H. Livingston, bariatric surgeon at the University of Texas Southwestern School of Medicine, suggested that perhaps a different message — one that encourages physical fitness — would do more to improve the health of individual patients and the overall population "than continuing to advise weight loss when that message is increasingly ignored."

Indeed, as one team of specialists put it in JAMA, "Low cardio-respiratory fitness may pose a greater risk to health than obesity." The team, headed by Ann Blair Kennedy of the University of South Carolina School of Medicine, cited a 2014 analysis showing that, compared with normal-weight people who were physically fit, unfit individuals had an increased risk of death regardless of what they weighed, and those who were fit and overweight or obese did not face a significantly greater mortality risk when compared with normal-weight individuals.
Did you catch that last line? Unfit individuals had an increased risk of death regardless of what they weighed. Moreover, being overweight and even obese did not increase risk of death in physically fit individuals.
What this says to me is that we've been doing it wrong, for decades. Our national, cultural focus on weight alone is misguided and potentially destructive. What we should be focused on isn't numbers or measurements but fitness. It should be more alarming for a doctor to find that his or her patient can't run a mile than to find that that same patient has a high BMI. Conversely, a patient with a high BMI who regularly runs weekend races should not be constantly shamed and berated for failing to bring his or her weight down.
Focusing on gaining fitness rather than losing weight is a mental switch that could genuinely change our culture. Our culture is clearly not responding well to the repeated mantra of "lose weight, lose weight." But framing physical health in a positive light, as an achievement to be attained rather than a disgrace to get rid of, could change our common and individual experiences by changing the narrative. If we change the story we tell ourselves, we change the story of our lives. So let's start telling ourselves, and each other, a good story about the joys of physical fitness.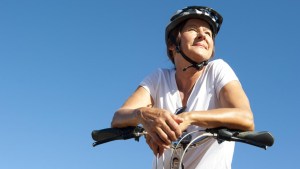 Read more:
Think you can't get even more fit after 50? Think again