Yes, your marriage really can become better every day. Here's how ...
As much as we might think that our relationship with our spouse is just fine thanks to God and to our mutual effort, there will always be room for growth, and opportunities for us to deepen our ability to love each other more fully until death do us part.
In fact, this is one of the miracles of love; it comes from an inexhaustible and infinite source, and will not be extinguished unless we extinguish it by free will, by personal choice — that is, if we stop nourishing and cultivating our bond of love.
For this reason, we must take care of our love daily, and treat it as our most precious treasure.
It's true that all too often our plans for personal improvement fail.Although we might have a goal in mind, if we do not also have a plan to carry it out with determination, discipline, tenacity, perseverance, and a lot of willpower and love, that goal will end in disappointment. Of course, we don't want that to happen, most especially when it comes to our marriage. So, we need to constantly renew our desire to improve our relationship, and from time to time we need to re-evaluate the practical means we are proposing to reach that goal.
Any improvement requires a change in habits. Recognize that if your marriage improves, all other aspects of your life will improve. It will be a win-win. Leave aside all excuses, and commit yourself to the most important relationship in your life (after God, of course). No, it's not your child: it's your spouse.
Here are some areas to work on, both personally and as a couple, to make your conjugal love stronger day-by-day – now, and until death do you part.
1. Details, details, and more details
The love is in the details, we might say, paraphrasing a well-known phrase. Nurturing your marriage bond is easy, and it can be done in many ways. For example, make it a point to send a small text message each day with an expression of love — for example, "Do you know why I love you? Because, although time has changed me, you still tell me I'm beautiful."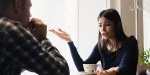 Read more:
4 Attitudes guaranteed to ruin your marriage


2. Say goodbye to selfishness, and think more about your spouse
Each day, try to make your spouse feel that there is nothing and no one more important to you. That might sound tough, but one day at a time, it's quite possible. A happy marriage has everything to do with generosity, with putting the needs of the other before ours, and doing what we can to make our spouse's day (and life) better. Ask your spouse: What can I do to make you happy today?
3. Grow in intimacy
Intimacy can be expressed in many ways, including — but not limited to — obvious physical expressions of love. Feed your love through actions of all kinds that allow you to grow in intimacy. For example, read a good book together and discuss it.
4. Keep the flame of sexual intimacy alive
I once heard that it takes more than sex to build a great marriage, but it is almost impossible to build a great marriage without sex. This can be a substantial challenge for couples whose sexual intimacy is challenged or limited in one or more ways; in such cases, additional attention should be given to the other many ways in which love is exchanged and conjugal intimacy is experienced.
5. Get away together without the children
Ideally, once a week would be great, but various circumstances can make that impossible. Carving out some special time together at home after the kids are bed or first thing in the morning can be considered. Try going out alone at least once a month. On that date, make it a point not to talk primarily about the children and their needs and issues; instead talk about yourselves, your concerns, dreams, and fears … about the things you share in common and made you fall in love in the first place.
6. Grow in your faith
I firmly believe that there is a direct correlation between our relationship with God and our marital relationship and our love for our spouse. Engage in activities that will allow you to grow in your love of God. It may be something as simple as praying together every morning and at bedtime.
7. Laugh more
Do things aimed at fostering healthy fun and that bring you both joy and happiness. Living life responsibly does not mean being lifeless and wearing a grim face. A joy-filled marriage gives you a solid foundation for facing times of difficulty.
8. Chit-chat
Spend less time using distracting electronic devices and engage in more face-to-face conversations. Share with each other how your day went for a minimum of 15 minutes – without interrupting one another!
Remember that love is like a tree in a garden — strong and lasting if it has the water and soil of daily care, but if it is ignored and deprived of sustenance, it dries up and becomes dead and brittle. The same is true of our marriage: it must be properly cared for and nurtured if we want it to remain intact for a lifetime.
This article was originally published in the Spanish edition of Aleteia, and has been translated and adapted here for English-speaking readers by Martha Fernández-Sardina.