Occasional social drinking can be okay, but here's how to know if alcohol is taking control of your life.
Alcohol dependence (alcoholism) is the result of drinking excessive amounts of alcohol habitually, during a prolonged period of time, to the point of creating an addiction. This dependence can lead to psychological and physical health problems that can have a serious impact on relationships in all areas of life: family, friends, and work.
Some symptoms of alcoholism
Alcoholism is generally characterized by an imperative need to drink alcohol, and an inability to limit the amount or the frequency. Often, the dependence is first noted when the person realizes that the need to drink is controlling his or her life.
When someone is a habitual drinker, the body becomes accustomed to having a high level of alcohol, and so he experiences a need to drink more and more in order to feel the same effects. This effect is known as alcohol tolerance.
Other symptoms of alcohol dependence include:
Renouncing other interests in favor of activities that include drinking alcohol
Constantly increasing the time spent both drinking and recuperating from the effects of alcohol
Beginning to drink before midday
Anxiety or irritability
Feeling that one cannot stop drinking, despite experiencing negative physical and psychological symptoms
Experiencing physical symptoms of withdrawal when abstaining from alcohol: shaking, excessive perspiration, difficulty sleeping, anxiety, a feeling of malaise starting early in the morning.
Read more:
Unaffected by Alcohol Abuse? Think Again.
Some health consequences of excessive alcohol use
The first consequence is intoxication, with cognitive impairment (diminished perception of risk, alteration of spatial-temporal perception …) and behavioral changes (aggressive behavior, impaired performance at work and in social contexts …), and other symptoms such as slurred speech, poor motor coordination, unstable gait, deterioration of attention or memory, lethargy, or coma. Other consequences are:
Liver disease (alcohol-related fatty liver disease, alcoholic hepatitis, or alcoholic cirrhosis)
High arterial pressure and cardiac problems
Gradual loss of memory, to the point of alcoholic dementia
Depression
Pancreatitis
Alcohol-induced delirium
Alcohol-withdrawal delirium
Alcohol-induced psychotic disorder, with delirium
Alcohol-induced psychotic disorder with hallucinations
Alcohol-induced mood disorder
Alcohol-induced anxiety disorder
Alcohol-induced sexual dysfunction
Alcohol-induced sleep disorder
Causes of alcohol dependence
People who consume excessive amounts of alcohol do so initially for various reasons; each person finds their own motivations or apparent justifications. Frequently, they fall into the deception of thinking that it is an effective means for dealing with anxiety and depression. Although it may help to reduce these problems in the short term, alcohol generally worsens anxiety and depression in the long term. It does this by interfering with chemical substances called neurotransmitters, which are in the brain, and which initially help combat depression and anxiety naturally.
Among other causes of excessive drinking are social factors such as peer pressure, the lifestyle of friends, the availability of alcohol, etc. These are factors that can have an undue influence especially on people with weaker personalities and with a less solid foundation of values. Alcoholism can also run in families and does not affect everyone in the same way, so it is important to notice how alcohol affects you as an individual.
To conclude, nothing good comes to us from abusing alcohol. Knowing how to drink in the company of others, in moderation, while enjoying a moment of healthy friendship, is quite different from excessive alcohol consumption and dependence on alcoholic beverages. The first step is always to have the right information ahead of time, so as to prevent creating habits which we know will not take us anywhere good. Taking our life into our own hands and not allowing alcohol to rule us is a good first step in visualizing a healthier lifestyle.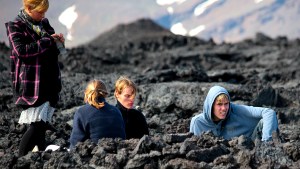 Read more:
Iceland knows the secret to stopping teen substance abuse — Is anyone paying attention?